Sports
Weightlifting: IWF President, Ajan warns "reckless" Thailand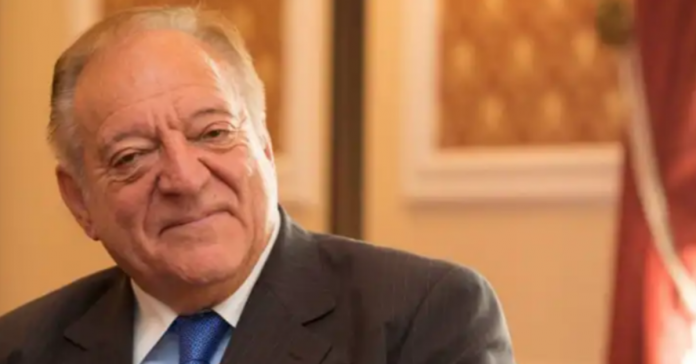 Tamás Aján, the President of the International Weightlifting Federation (IWF), has accused Thailand of being "absolutely reckless" in its attempts to return to the sport while still serving a self-imposed ban.
Thailand, which has the worst recent doping record in weightlifting, was putting the future of the entire sport at risk, Aján said in a strongly worded letter, a copy of which was sent to insidethegames by a member of the IWF Executive Board, who is unhappy with Thailand's behaviour.
The letter is addressed to Major General Intarat Yodbangtoey, who, as first vice-president of the IWF, holds the second-highest elected post in weightlifting, after Aján.
Yodbangtoey is also Honorary President of the Thai Amateur Weightlifting Association (TAWA) and husband of its President, Boossaba Yodbangtoey.
TAWA withdrew from international competition, and gave up all hope of qualifying any athletes for next year's Olympic Games in Tokyo, last March after nine of its team at the 2018 IWF World Championships tested positive, including two Olympic champions, Sukanya Srisurat and Sopita Tanasan.
Since then, Thailand has had two further doping violations: one for a 23-year-old male lifter and – as revealed exclusively by insidethegames yesterday – a 17-year-old girl who has forfeited her gold medal from the 2018 Summer Youth Olympic Games in Buenos Aires.
Despite its doping record – 10 athletes and 15 cases of doping violations in 14 months – Thailand has gone back on its pledge and argued for a return to competition for "clean youth and junior athletes" at the Southeast Asian Games in Philippines, due to start today (November 30).
Thailand initially tried for an early return via a proposal to the IWF Executive Board, which is scheduled to hold an extraordinary meeting in Lausanne on Thursday (Dec 5).
The Board's decision would come too late for Thailand to compete in the Southeast Asian Games, so TAWA also went to a civil court in Lausanne, where the IWF is registered, to plead for a provisional return for young athletes.
The court rejected TAWA's case, but that did not deter Yodbangtoey, who then asked Aján for an electronic vote by the IWF Executive Board on an early return for Thailand.
In a scathing reply, Aján says the court decision is clear, the IWF Executive Board cannot override its ruling, and taking an electronic vote would be "completely inappropriate".
He also highlights the warnings from the International Olympic Committee (IOC), which is keeping a close eye on weightlifting, despite removing its "provisional status" on the Olympic Games schedule after the IWF overhauled its Olympic qualifying system and anti-doping strategy.
"We all know that the sport of weightlifting has been in danger since 2017 and the status of the sport on the Olympic programme is still threatened, considering the IOC's pressure on our shoulders," Aján writes.