Feature
What manner of person is Dogara?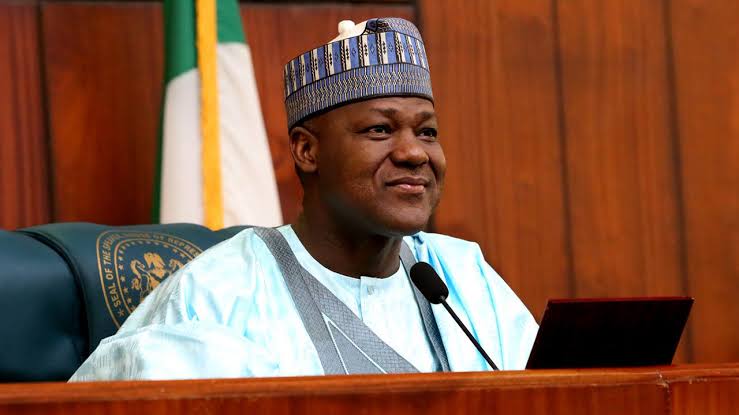 By Oguwike Nwachuku
Nigeria's 14th Speaker of the 8th House of Representatives, Yakubu Dogara is one man I used to hold in high esteem.
As a young man of 48 and a lawyer in 2015, when he was elected to occupy the exalted position of the House of Representatives after having spent eight years in the Green Chamber representing Bogoro/Dass/Tafawa Balewa Federal Constituency of Bauchi, I thought his political future was cut out for him.
But recent events have tended to challenge my conscience (and that of many), as to whether Dogara that I used to respect then is still the same person who is speaking from different sides of his mouth. I shall explain what I mean shortly.
On Sunday, August 28, 2022 to be precise, the former Speaker of the House of Representatives was credited to have said that Rt. Hon. Emeka Ihedioha suffered a daylight robbery because the election that brought him into office on May 29, 2019 as governor of Imo State was nullified by the Supreme Court in January 14, 2020.
Dogara spoke at St James Anglican Church, Asokoro, Abuja at the Thanksgiving Service to celebrate the 90th birthday of Ihedioha's mother, Dame Dorothy Ihedioha.
Dogara did not restrict himself to his comments in the Church. He also took to his twitter handle to post his opinion.
His view is reproduced here: "I want to say this with all humility that our brother here (Ihedioha) suffered a brazen daylight robbery, and I can be quoted, but I thank God that he didn't bend or became depressed.
"I believe it is his faith in God that kept him and he must have contacted this grace from our mother.
"We want to thank God for the gift of life and more importantly the gift of longevity.
"As it is said that the impact of life is  not measured by the quantum of years you live but by how impactful one's life is.
"We have seen the impact of your life in the Church, the community and in the lives of your children as represented by my wonderful brother, His Excellency Rt. Hon. Emeka Ihedioha.
"He has supported me and one of the meetings that led to my emergence as Speaker was held in his guest house.
"Mama we thank God for your life and we pray you will continue to age in grace and by His Grace you will reach the 120 years  in good health and in prosperity. And we will be here to celebrate with you because you are ahead of us so we will come  too."
Many people have been wondering why Dogara chose to use Ihedioha's mother's Thanksgiving Service to play politics if he was not primed to travel on the lane of mischief, blackmail or what a professor friend of mine calls "dangerous politicking."
For the uniformed members of the public who may not know the real intentions of Dogara for making the above comments, the former Speaker is well on his way back to the opposition People's Democratic Party (PDP), even though he is currently representing his Constituency in the House of Representatives as a member of the All Progressive Congress (APC).
He knew ahead of time, and was properly briefed, that Ihedioha's mother's Thanksgiving Service was going to be an event that would attract all the PDP top guns who will be in position to pave the way for his return to the Party.
All that Dogara needed to do to satisfy his host and "wonderful brother" Ihedioha, as he called him, was to blackmail the Governor of Imo State, Dist. Senator Hope Uzodimma, whom Ihedioha believes is the ultimate beneficiary of the Supreme Court ruling that removed him Ihedioha from office.
Because of Dogara's desperation to return to the PDP, it did not matter to him if he was remaking his image as regards public perception of him. It matters not to him if the public see him as someone with unstable character, hence unsuitable ab initio, to occupy the exalted office he was entrusted with.
A few examples will guide us as to what manner of person Dogara is.
For instance, Daily Post of January, 20, 2020 quoted Dogara as reacting to the Supreme Court Judgement on Bauchi and Sokoto States governorship elections after the apex Court affirmed that incumbent Governor of Sokoto State, Aminu Tambuwal, was duly elected in the governorship election conducted on March 9, 2019.
The same the apex court, same day, dismissed the appeal challenging the return of Governor Bala Mohammed of Bauchi State.
A five-man panel of the Supreme Court led by Justice Sylvester Nguta had in a unanimous judgement it delivered thrown away the prayers of Mr. Muhammed Abubakar in a petition filled by the APC and its candidate and affirmed Bala Mohammed's victory in the Bauchi governorship election.
Dogara congratulated both PDP governors over their victory.
On his official Twitter page, he wrote: "I rejoice with my brothers and friends, Rt. Hon Aminu Tambuwal and Distinguished Sen. Bala Mohammed over their victories at the Supreme Court today which affirmed the mandates freely given to them by the good people of Sokoto and Bauchi States."
I choose to describe the above as scenario one. Now, let's look at the second scenario.
Following the defection of Dogara to the APC on July 24, 2020, he was taken to court by his constituents in an action filled by the PDP in a suit FHC/ABJ/CS/1060/20 against him and four others at the Federal High Court in Abuja.
In April this year, Presiding Justice Donatus Okorowo sacked Dogara in his ruling, holding that having defected unlawfully, the former speaker could no longer retain his seat.
He upheld the argument by the plaintiff that, having defected from the PDP that sponsored him, Dogara ought to vacate the seat.
The judge ruled that having defected from PDP, the party that sponsored him, to the APC before the expiration of his tenure, Dogara is no longer qualified to retain his seat in view of the provision of Section 68(1)(g) of the Constitution.
After ordering Dogara to vacate the seat forthwith, the judge proceeded to declare his seat vacant and ordered the Independent National Electoral Commission (INEC) to conduct election for his replacement.
But the former Speaker would not take any of that and vowed to appeal the judgement of the Federal High Court. He spoke through his counsel, Mr. J J. Usman, a Senior Advocate of Nigeria (SAN).
He said: "The judgment has just been delivered and we have briefed our client right from the court and he has expressed dissatisfaction against the judgment and has instructed that we file an appeal immediately which we shall do on Monday.
"The decision of the court that there is evidence of defection to APC is not substantiated by any shred of evidence in the Court's record. We are proceeding to the Court of Appeal immediately."
Dogara parades all characteristics of someone not to be trusted. Those who used to believe in him must by now be thinking differently.
What sort of man, for selfish political consideration, will congratulate governors who won their elections through the instrumentality of the court and at the same time, have the conscience to say that another governor whose election was nullified through the court was robbed?  How?
Why has Dogara chosen Ihedioha's mother's event to scandalize the Supreme Court that he once applauded because the apex court's ruling went the way of those he loves – Tambuwal and Mohammed?
The Supreme Court ruling on Emeka Ihedioha is more than two and half years now, yet, the politically mischievous Dogara never found it expedient to lampoon the apex court and its justices until he was invited to come and do a yeoman's job at Abuja just because he wants to return to his vomit, the PDP.
Governor Hope Uzodimma approached the courts – from Tribunal to Court of Appeal and Supreme Court –  to pray them to compel the INEC to add the results of votes he got from 388 polling units across Imo State during the governorship election which were criminally isolated by star election riggers because they knew that adding those figures to his result will give Uzodimma a resounding victory.
Uzodimma painstakingly went through the courts, losing at the Tribunal and Court of Appeal. He persevered and went to the apex court which saw merit in the prayers contained in the minority report of one of the Justices at the Court of Appeal.
Now, the Supreme Court saw through the covert criminality aimed at robbing Uzodimma of his victory and reversed it in the interest of justice, equity, fairness, rule of law and the society. And instead of the likes of Dogara to condemn those mid-wifing such illegality for their selfish political reasons and against positive jurisprudence, he chose to play the ostrich.
I thought Dagara would have condemned the initial declaration of the Imo State governorship election for lacking in the required spread needed to pronounce someone winner.
He neither saw that as an attempt to rob the people of their choice of governor nor has he seen his intent to return to the court to keep his seat in the House against the wish of his constituent after he defected from the PDP to the APC as political robbery.
With Dogara's own mouth he confirmed that he was helped by Ihedioha to emerge as Speaker, but he failed to let the people know what manner of help that was offered to him. But not to worry, we know. At last it was one of those unconventional political modus operandi and abracadabra that robbed the people of the type of leadership they craved for regardless of political leaning. It is an in-thing in the PDP for members to upstage the system to have their way and Dogara is one of the beneficiaries of the selfish act.
Nobody begrudges Dogara jumping from one political party to the other as a prostitute. But while doing so, he should be circumspect enough to spare the people his penchant for inconsistency just to get even with his selfish desires.
I am almost certain that if Dogara had been the choice of the APC Vice Presidential candidate to Asiwaju Bola Tinibu as he badly craved for it, those prayers he offered at the Church where he praised Ihedioha to the high heavens would have taken another dimension.
A man who loathes or plays lip service with equity, justice and rule of law is obviously a dangerous man and does not deserve our followership any more.
How funny does it sound that Dogara has been recruited by Ihedioha to sympathise with him on the Supreme Court ruling that favoured Hope Uzodimma. How does it sound that Dogara can run to the Nigerian judiciary to seek justice while Hope Uzodimma cannot approach the same judiciary for same?
…Nwachuku, Chief Press Secretary/Media Adviser to Uzodimma wries from Owerri.