News
Who is afraid of Edo Sports Commission?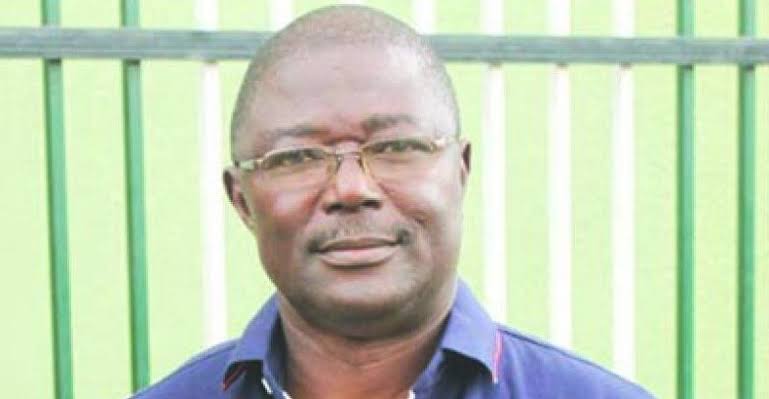 By Osaretin Aghedo
When in 2018 Governor Godwin Obaseki scrapped the Edo State Ministry of Sports and replaced it with the Edo State Sports Commission though an Executive Order, members of Nigeria's sports fraternity hailed the move as a good step towards reposition sports in the state.
Shortly after that decision, the Governor followed it up by send a bill to the Edo State House of Assembly intended to give the Sports Commission legal backing.
The Bill titled, "A bill for a law to provide for the establishment of the Edo State Sports commission", defines the functions of the Commission as being to:
a. Formulate and implement Edo State sports policy
b. Encourage mass participation in sports
c. Support financially or otherwise, sport organizations, clubs, schools, associations in programmes designed for the purposes of encouraging participation in all forms of sports
d. Work with schools and relevant agencies in the Ministry of Education to develop school sports
e. Facilitate and provide for the training of coaches and sports administrators
f. Work with Local Governments through their sports committees in promoting and developing sports in the state
g. Regulate and supervise the activities of the sports associations, sports committees in the Local Governments, and all other sports activities within the state.
h. Promote activities aimed at discovering and nurturing sport talents across the state
i. Promote the use of sports as a tool for social, economic and tourism development in the state
j. Establish and maintain playing fields and premises for all sports activities, professional and amateur
k. Control and where it is in the opinion of the Commission so to do, take over and manage sports activities, for such period as the Commission may think fit
l. Establish standards for the activities of any sports association in the state; and
m. Perform other such duties or functions as may be required to give effect to the provisions of this law.
In Section 4 of the bill announcing the establishment of the Commission, it is described as a "corporate body with perpetual succession and a common seal", which can sue and be sued.
The section added that the Commission being a corporate entity has the capacity to sue and can also be sued. It also invested the Commission with the authority of, "acquiring, holding or disposing off any property for the purpose of carrying out any of its functions under this law."
It was clear from the wording of the bill and its provisions that great care had gone into its formulation. Indeed, before the Commission was established, Governor Obaseki has set up a committee headed by Edo State Deputy Governor, Hon. Phillip Shaibu to hammer out its outlines and structure. That committee, which prominent Edo sons of diverse professional backgrounds including the current chairman of the Commission, Godwin Dudu-Orumen, had painstakingly, come up with useful ideas on how a modern sports body should be structured for effective service delivery.
The setting up of the Commission signposted a new dawn for sports in Edo State as many looked forward to more dynamic and pragmatic ways of administering sports completely different from the effete and obtuse formulas of the past, which had only encouraged lassitude, graft and mental laziness.
Under this old regime, Edo State had witnessed a steady diminution in stature nationally, moving from its primal position of Nigeria's leading producer of sports talent to a middle of the road position.
Without the requisite vision and administrative acumen and operating a system with an outmode template of sports administration, sports inevitably atrophied in the state with its sportsmen exiting the state in droves to states with more perceptive and result oriented sports administrators. Under this era, key sporting institutions belonging to the state became either degraded or moribund; chief of them being Bendel Insurance Football Club, which in the 1970s and 80s was one of the leading football clubs on the African continent. In football circles today, Insurance is regarded as a huge joke and was only recently booted back to the second tier of the Nigerian Football League from the Premier League where it was clearly out of its depths in the one season it spent there after being away for a whopping 11 seasons.
One year after the setting up of the Edo State Sports Commission, discerning observers of events on the Nigerian sports scene have come to the realization that perhaps Governor Obaseki was merely engaged in political posturing when he assured the people of Edo State that he meant business about giving sports enough latitude to act as a key platform for the empowerment of Edo sons and daughters.
Every hope that the old and unprofitable system and structures, which throttled sports development in Edo State would give away to a more modern and pragmatic order, has proved forlorn as Governor Obaseki has watched helplessly as key figures within his government frustrate the work of the Commission by actively working against the passing of the bill establishing the Commission into law.
The clique with a very senior member of the Obaseki administration as its arrow head, have since last year consistently manipulated the process involved in the passing of the bill. The group acting through its cronies in the immediate past Edo State House of Assembly "killed" the passing of the bill. Whilst everyone eagerly waited on the House to subject the bill through the processes leading to its passage and eventual transmission to the Governor for assent, no action was taken on the bill at all. Had that House exercised diligence, the Edo State Sports Commission would be a fully functional legal entity.
It has taken the diligence and courage for the present House of Assembly under the leadership of Hon. Franklin Okiye to dispose of the first and second reading of the bill. The realization that the bill is inexorably inching its way to becoming law, a situation that would put full powers to act independently into the hands of the Chairman and the board of the Commission has thrown this clique into panic. Right now, they are working frantically to frustrate the passage of the bill into through the use of political and other subtle means of pressure on the members of the House. So far, the members of the House are standing their ground but given the peculiar nature of our politics, it is not clear for how long they will resist before caving in like the immediate past House.
If they succeed in their plans it would only be because Governor Obaseki refused to rise to the challenge of leadership by stamping his authority on his government. He has to put his foot down and ensure that whilst members of the House are not his employees and so cannot take orders from him, they are provided with an atmosphere conducive to the proper discharge of their constitutionally assigned functions.
Governor Obaseki must seek out those blacklegs in his government and rein them in. He and members of the Edo State House of Assembly should borrow a leaf from their counterparts in Imo State where Governor Emeka Ihedioha within a few months of coming into office has signed the Imo State Sports commission bill into law after the current Imo State House of Assembly within three months of inauguration pass the bill and seven others into law.
It is quite tragic and deplorable that it has taken Edo State one whole year to get to the second reading of its own sports commission bill. It is deplorable because in just six months time Edo State will be hosting the 20th edition of the National Sports Festival and the Commission that is supposed to driving the process does not a legal leg to stand on. One year after its establishment by Governor Obaseki it has no office space from which to operate with its chairman squeezed into one small space in the offices of Bendel Insurance Football Club. How sports development can be driven by the Commission under this rather shoddy arrangement remains to be seen.
Governor Obaseki would do well to ponder on Franz Fanon's words:
"Every generation must out of relative obscurity, seek to discover its mission and then fulfil it or betray it."
The ball is clearly in his court and how he plays it will determine whether sports in Edo State moves forward or remains trapped in the vicious cycle of mediocrity and backwardness.
.Aghedo is a Benin based sports enthusiast and public affairs commentator