Sports
World Scrabble championship : Nsikak Etim leads 'Team Nigeria' to Las Vegas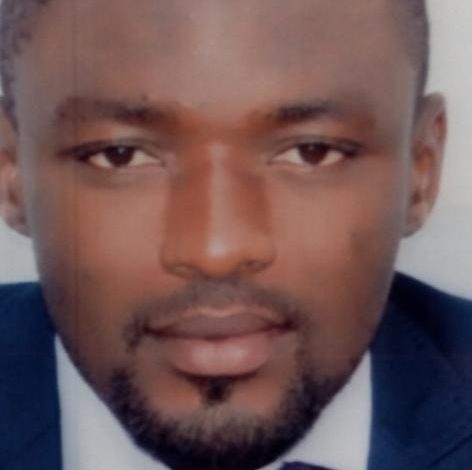 By Ifeanyi Eduzor
Winner of the just concluded World championship qualifier who is now the National number one player, Nsikakabasi Solomon Etim, is to lead 'Team Nigeria' squad to the forthcoming World scrabble championship in Las Vegas, Nevada, USA in July.
Etim secured his place in 'Team Nigeria's squad to the world championship by virtue of his dominant, outstanding and historical run during the qualifier decided at the weekend in Sapele, Delta State.
The former African champion, who gained entrance into the race through one of the six NSF wild cards grabbed the golden opportunity with both hands as he locked down 24 games out of 30 to win the qualifiers.
Etim's run in the tournament was historic too as he won 12 games in a row and won the competition with 4 games to spare.
Speaking shortly after the game, the
Akwa Ibom State born scrabble super star, attributed his performance to hardwork and Grace of God
"It was God's doing, I saw it coming, the Grace was just too much, and we are taking that Grace to Las Vegas come July.
"I want to assure Nigerians that we are bringing the trophy back home because it has been long overdue. The trophy has stayed away for too long since we won it in 2015 and we are bringing it back home this time.
Five other players who will enjoy NSF sponsorship for the world championship are; former world champion, Wellington Jighere, two time African champion and Head Coach of Delta State Scrabble Association (DSSA), Dennis Ikekeregor, West Africa University Games Champion, Oluwatimilehin Doko, current African champion and West Africa scrabble championship runners-up Enoch Nwali and Africa's number one female player Tuoyo Mayuku.
Dennis Ikekeregor was second in the qualifiers ahead Wellington Jighere and Oluwatimilehin Doko while Enoch Nwali made the top five finish by virtue of his consistent run in the game and his present position on the continent and Mayuku is flying Nigeria's flag because of her form and rating in Nigeria and Africa.
At the end of the qualifiers, these group of wordsmith will also be heading to the world championship if they can foot the bill or secure sponsorship.
Eta Karo, Wale Fashina, Prince Omosefe, Olatunde Oduwole, Emmanuel Umujose, Precious Igali, Ben Quickpen, Cyril Umebiye, Ezinore George, Jimoh Abdulmumin, Oshevire Avwenagha, Anthony Odok, Emmanuel Ofidi, Joseph Aniso, James Ewruje, Noble Onoshevwe, John Curtis and Bright Idahosa.
It will interest you to know that, for the first time in the history of scrabble in Nigeria, three female players broke into the Masters category after the qualifiers. They are Tuoyo Mayuku, Bukunmi Afolayan and Malafakumo Best Akpos.
Bright Idahosa is back in the Masters category as he picked up 99 rating points to add to his 1396 to 1495 rating points while Vincent Munanyo is the biggest drop in the NSF rating at the end of the tournament.
Munanyo lost 192 rating points, from 1552 to 1360 points to go down to the Intermediate category for now.
Others who lost some rating points are, Tega Okiemute; 102 points but he still stays in the Masters category.
Emmanuel Ofidi lost 80 rating points, Prince Omosefe,; 79 points , Joseph Aniso; 78 points , Jimoh Abdulmumin ; 66 points , Ezinore George ; 41 points, Ebi Aweh ; 33 pointsts, Emmanuel Umujose,30 pointsts, Ben Quickpen , 26 points, Olatunde Oduwole , 22 points, Wellington Jighere, Anthony Odok ,19 points James Ewruje ,18 points, Wale Fashina, 13 points and Daystar AtZti.
Enoch Nwali did not gain or lose any rating points.