News
World Youth Day: Dare engages youths for global action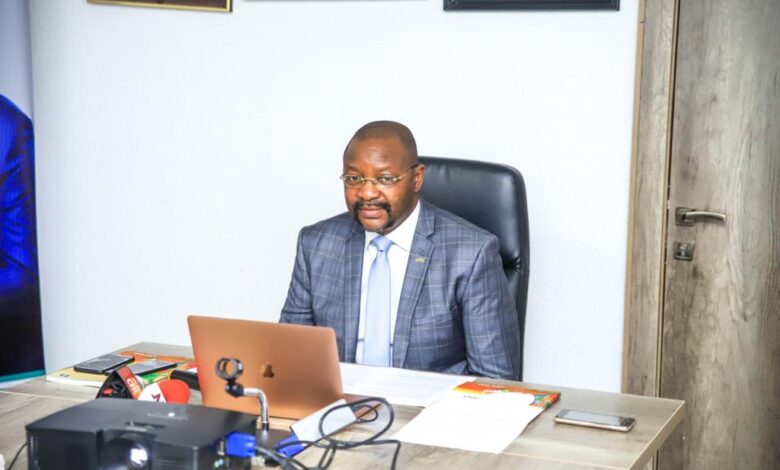 As Nigeria celebrates this year's  World Youth Day, Nigerian Youth have been  challenged by Youth  and Sports Development Minister Mr Sunday Dare  to be focused, committed  towards  attaining their potentials.
According  to  the Minister, Nigerian Youth have  demonstrated  courage, resilience and enterprise which raises hope of a greater  future for the country." On behalf of Mr. President  Mohammadu Buhari , I congratulate  all  Nigerian  Youth on the occasion of the United Nations  World Youth  Day. This year's  theme  "Challenging Youths  to Global  Action" is not only auspicious, but  timely, instructive  and in resonance  with the Federal  Government's  plans to re -position  our teeming youths for a better  tomorrow. The recent approval of the Youth Investment  Fund   underscores  the  importance  placed on  our Youth by the Buhari government.  This vision is geared towards the  development of the entrepreneur  spirit of  the Youth to become employers of labour and be positioned for the challenges  of a changing world  order. "
Dare further  affirmed " Nigerian Youth  canot be excluded from the changes taking place  globally  in politics, business science and technological innovations.  This administration   is more than ever  irrevocably  committed to laying a solid foundation  for our youth to cement and secure a better future which we will all be proud  of.  This an opportunity  for  the Youth  to position  themselves  in the onerous  task of nation building", Dare concluded
The theme of this year's  celebration  Youth  Engagement  For Global Action seeks Youth engagement  at local, national and global levels and how it is  enriching  national  and multilateral institutions  and  processes as well as draw lessons on their representation.
As part of  activities  for the World Youth Day, the Minister  is expected  to engage the Youth on line on availing themselves  opportunities   through  the Youth Investment Fund, Digital training  and Sports Development.