Sports
Wrestling Extravaganza 2023 : My time to reign supreme has come, declares De Hardman
..Promises his opponent a tough bout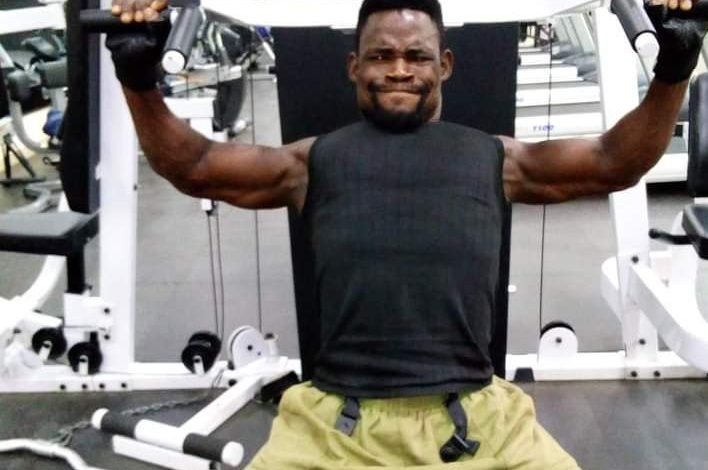 A hardman according to the Oxford Dictionary simply means a tough, aggressive, or ruthless person while Urban Dictionary describes a hardman as someone who isn't afraid to speak up for his beliefs or even fight if it comes to that.
All these attributes describes the Nigerian 'Hardman' who depicts the word in every sense of it having paid his dues as a hardman in the Nigerian pro wrestling circles.
De Hardman who was nurtured by the legendary Jimmy Palm "The African Dream" who also runs the African Wrestling Organization (AWO) has been trained to a standard any wrestler can dream of.
The young and talented Tochukwu is a great Nigerian skillful grappler who has plans to reign supreme in the the mats man game not only in Nigeria and African but all over the world.
His plans to meet the meanest, toughest and roughest wrestlers has made him to focus on traveling to Nepal in Asia next year first to compete there briefly before storming WWE in USA to enable him wrestle among the who is who in the world map of professional wrestling.
The Abuja based young, skillful, stylish, and well rated superstar who hails from Abia State in Nigeria with his real names as Tochukwu Johnson, has been competing in Abuja, the Federal Capital Territory and he is preparing and getting set to participate in the End of the Year Pro Wrestling Extravaganza 2023 scheduled to hold at the Wrestling Arena of the National Stadium, Surulere, Lagos on Sunday 24thh December, 2023.
Wrestlers slated to participate in that championship have been engaging themselves in war of words and they are indeed serious about dethroning one another to reign supreme as wrestling talents under the Pro Wrestling Africa (PWA) as well as under African Wrestling Organization (AWO).
They would be competing under their separate stables during the timely Christmas Eve Bash championship. Apart from De Hardman who had vowed to reign supreme on the Christmas Eve bash, other well rated and talented wrestlers that would be showcased that same night are; Mr. Sharpman, Jimmy Palm Jnr, 6.5, USA Bing of Democratic Republic of Congo, Black Heritage, Eagle De Great Nail, Rodrick Fred, Alexandra De Queen and Blaze for the ladies category amongst others.
Speaking on his preparedness for the championship, Hard man said
''I would definitely reign supreme come 2023 Christmas Eve night. I have done it before and I would definitely do it again and again. "Professional wrestling is my business and my passion. I sleep, eat and drink wrestling. I have been a wrestling talent as a kid, I have a list of my favorite talents and Roman Reigns stand out among them all.
"He's my role model and I am proud of him." Roman, whose real name as Leati Joseph Anoa'i, is an American professional wrestler, actor, and former professional gridiron football player.
"I want to thank and appreciate the management of Pro Wrestling Africa (PWA) and the African Wrestling Organization (AWO) for deeming it fit to come together to run this show. There is strength in unity and I can say that again and again.