News
Wrestling: Igali hails Team Nigeria's world championships performance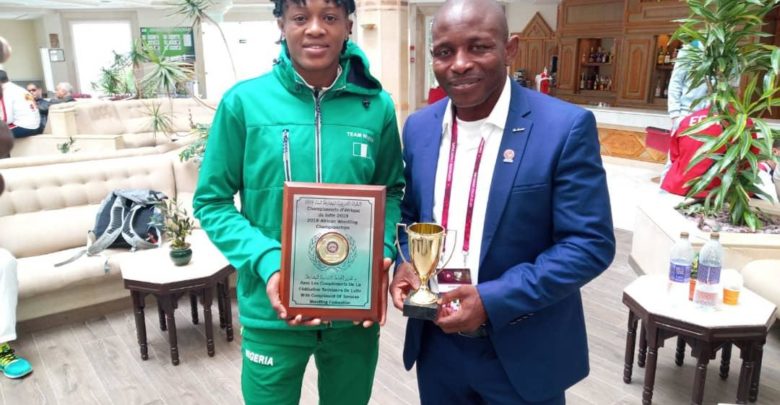 President of the Nigeria Wrestling Federation (NWF) Hon. Daniel Igali has lauded the performance of the country's wrestlers at the just-concluded Senior World Wrestling Championships in Nur-Sultan, Kazakhstan.
Nigeria's Odunayo Adekuoroye (57kg) booked an Olympic ticket and also won a bronze medal – her third in the tournament's history – while Blessing Oborududu (68kg) and her namesake Onyebuchi (76kg) both came very close to winning medals and qualifying for next year's summer Games in Tokyo, Japan.
The NWF boss says he is more satisfied with the team's overall performance rather than their results.
"I think the team as a whole did extremely well. In fact, the results don't even properly tell the story of how these athletes wrestled here (Kazakhstan)," the World and Olympic champion said.
"Odunayo Adekuoroye was superb. She was exceptional, unfortunately, we didn't win the title as we had hoped to in this tournament, but hopefully, we are postponing it for the Olympics.
"Blessing Oborududu wrestled her heart out and was just unfortunate to have had a 2-2 (criteria) score in the semi-finals of the repechage against the Japanese Olympic champion (Sara Dosho) and didn't quite qualify, but placed 7th in the World in her weight class.
"So if you look at it, everybody wrestled very well. Mercy (Genesis) had close to 35 people in her weight class (50kg), and placed 18th. We had two people in the top 8 in the world, which is marvelous for a team such as ours.
"So I am really happy with the performance of the girls."
Nigeria's delegation to the World Championships, which is led by Igali himself, is expected back in the country on Tuesday via a Turkish airline flight.