Sports
YSFON plans big for maiden Ilaji Nat. U-16 boys soccer tournament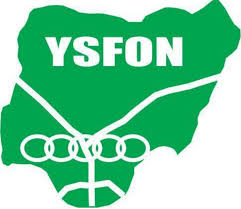 The national body of Youth Sports Federations of Nigeria (YSFON) has unveiled a new national football completion named after the Ibadan based renowned sports resort, and tagged: Ilaji National Under-16 Boys Soccer Tournament designed to be played annually by all states of the Federation at the Ilaji Hotels and Sports Resorts, Akanran Ibadan Oyo State.
This was revealed in a letter signed by the National Secretary of YSFON, Patrick Okpavuerhe and sent out to all State chapters of the body, stating Monday 27th November for the arrival of all the participants, while the closing ceremony has been scheduled for December 3rd 2023.
The football tourney was put together according to the organizer to further restate the commitment of Engr. Dotun Sanusi, the Chairman of the Ilaji Hotels and Sports Resort to the development of grassroots sports in Nigeria and create more opportunities for young lads aspiring to realize their dreams of making a living via the round leather game.
The statement urged YSFON officials that will accompany the state's team to the tournament to be fully armed with all the data of players in his team as scouts that will be coming from abroad might require the data of players during the tournament.
States are enjoined to present a team made up of players that are technically, physically and psychologically sound, because the tournament is talent identification and marketing oriented one with a team expected to be made up of 20 players strictly under the age of 16 as at December 15th 2023 with body weight of 58kg and height of 1.5m.
Meanwhile the Chairman of Southwest chapter of YSFON, Rafiu Abayomi Alabi who will be the Chief host has promised a secured and fun-filled atmosphere for all the states that will be coming to Ibadan the capital city of Oyo State for the maiden tournament, assuring the players and their officials of a memorable stay during the soccer fiesta.