Sports
2023 Super 8: Heartland FC ready for DSTV, NNL says Nwachukwu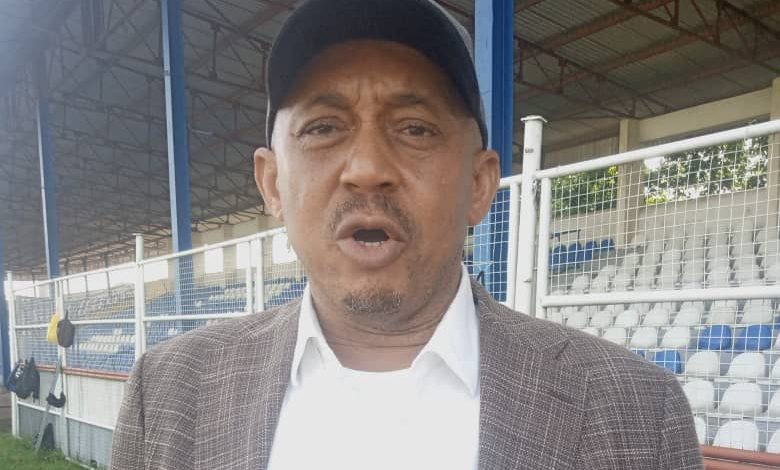 From Everest Ezihe, Owerri
Heartland FC General Manager, Promise Nwachukwu has assured that the club is ready for the DSTV sponsored Super 8 and the last leg of NNL season.
Nwachukwu who spoke yesterday at the Main Bowl of Dan Anyiam International Stadium, Owerri while watching the team train said the mission of taking Heartland back to the elite class of the nation's domestic league is very much course.
According to him, "I don't need to be told how the team is preparing, I am deeply involved in their preparations. Earlier in the season, I told the owners of the club, including the fans, supporters, Columbians, spectators, SWAN and other critical stakeholders that we are on a mission and vision, this informed why we coded the mission and vision as, Operation Bring Back Heartland Into Nigeria Premier League. We're not relenting in accomplishing that assignment. The first stage has gone, by we qualifying to play the Nigeria Super 8. We are now preparing seriously for the DSTV Super 8 and the NNL Super 8 that will take us back to the premier league of our dream."
The General Manager was full of praise for Governor Hope Uzodimma for being supportive to the Club noting that the only way to appreciate the Governor and his cabinet's immense sacrifices for the benefits of the club is to ensure that his mandate of returning the club back to premiership is achieved and surpassed by winning other trophies for continental ticket.
While commending the players for being disciplined and dedicated to the mission and vision of the team, he also expressed satisfaction to the passionate commitments of Hon. Emeka Okoronkwo, the State Commissioner for Youth and Sports to the overall welfare of the team and the mandate.
He recalled that Barr. Ifeanyi Dike (Fela) who's the Vice Chairman, Imo State Football Association, FA has in several fora commended the level of discipline and patriotism existing among the team and gave special credit to Mr. Christian Obi, the Club's Technical Adviser for being the architect of the good behaviours.
Nwachukwu further described Commissioner Emeka Okoronkwo as God sent just as he expressed satisfaction to the inputs of SWAN, the State FA, members of Columbia and Supporters Club as well as members of the management and technical crew, whom he passionately appealed not to relent until their mission is achieved.