Sports
Adron Games 2022: Organisers Visit Yabatech Venue, inspects facilities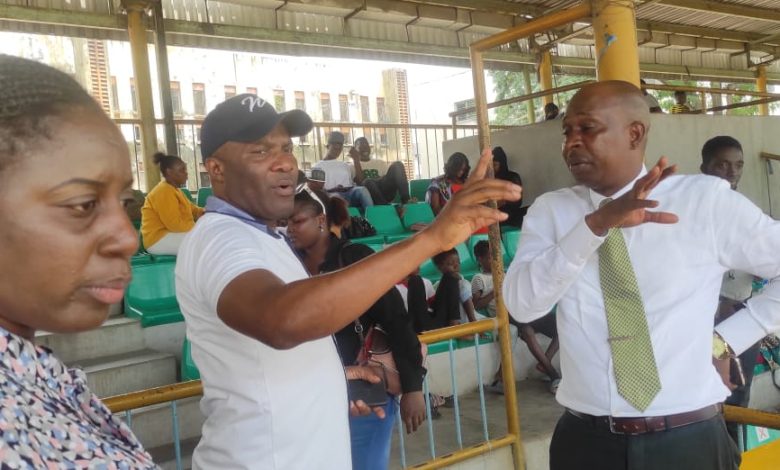 Ahead of the eagerly anticipated 2022 edition of the annual Adron Games sponsored by leading properties company, Adron Homes and Property Development Company, the Local Organising Committee (LOC), for the foremost corporate grassroots sports festival, Wednesday paid a visit to Yabatech, Yaba, Lagos, the venue for the sports festival taking place November 10-12, 2022.
The LOC was led by Mr. Ayodeji Ojo-Omoniyi, the Director-General of Adron Homes, who stood in for the Group Managing Director, Aare Adetola EmmanuelKing, as they went around the venue to inspect the facilities on ground for the sports competition.
Other members included Mrs. Jesuyemisi Odeyemi, Group Company Secretary; Head of Media, Mr. Dotun; Mrs. Tola Longe, Mrs. Sumbo Oguntoye and the CEO of Match International Limited, the games consultants, Waidi Akanni.
The inspection team expressed satisfaction with the facilities that included the football pitch and the athletics track. However, the sponsors of the competition Adron Homes, promises to support the management of the host institution in the refurbishment and upgrade of the basketball, volleyball and lawn-tennis courts.