Sports
AFN set to unfold new sponsorship deals courtesy of Olopade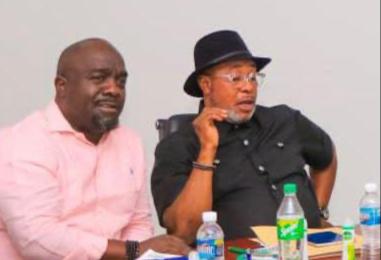 By George Aluo
The president of Athletics Federation of Nigeria (AFN) Tonobok Okowa has given a pat on the back to the CEO of Nilayo Group, Bukola Olopade.
Olopade's marketing outfit who are the official marketers of AFN is said to have lined up several marketing deals which would soon be unfolded.
One of the deals would see a bank become AFN's official bank ahead of the Paris 2022 Olympics.
Okowa in a chat with newstap.com.ng in Birmingham said Olopade has done very well and deserves plaudits for what he is doing.
"I m impressed with what Nilayo our marketers are doing. They have mouthwatering deals which we would soon unfold in Lagos. The deals would see Nigerian athletes and coaches benefiting a lot ahead of the Paris 2022 Olympics," Okowa said.