Sports
Africa X1 vs Naija Legends: More Ivorian stars sign up for Ambode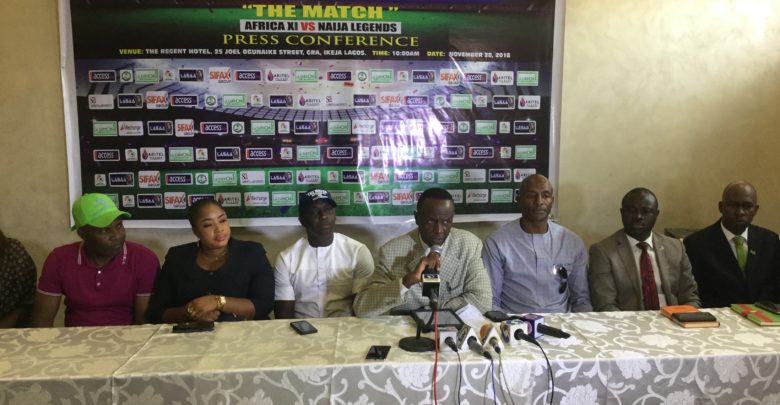 By George Aluo
Organizers of the Gov Akinwumi Ambode "thank you" game, have confirmed that more Ivorian ex internationals have joined Didier Drogba in endorsing the event billed for March 15, 2019 at the Onikan Stadium.
Giving an update on the match which has been tagged battle of African X1 versus Naija Legends, the man at the center of the show, Waidi Akanni disclosed yesterday that just like Drogba other Ivorian internationals are warming up to storm Lagos for the soccer show.
According to Akanni, the trio of Didier Sokora, Tienne Diara and Kader Keita have confirmed their readiness to be in Nigeria to give honor to whom honor is due.
"The Ivorian stars are excited that Gov Ambode supported sports massively since becoming governor of Lagos state. They are happy he has even changed the face of sports infrastructure in Lagos and they want to be part of history when the new Onikan Stadium is put into use for the first time during the game," Akanni said.
Akanni further disclosed that a delegation of The Match International team would later this week embark on a trip to Liberia to brief and officially invite the President of Liberia, George Opong Weah to Lagos for the game.
"We are going to be in Liberia in the next couple of days to officially invite President Weah to the game. And as we speak all other arrangements for the event are being put in place and we are impressed with the response we are getting from all quarters, especially corporate bodies who are willing to bankroll the show."
Nigerian ex internationals are organizing the African X1 versus Naija Legends game as a way of saying a big thank you to Gov Ambode for his support to them and for paying good attention to sports since assuming office.