Sports
AIPS Media's Chibuogwu Nnadiegbulam among 25 most influential Nigerian women in sports business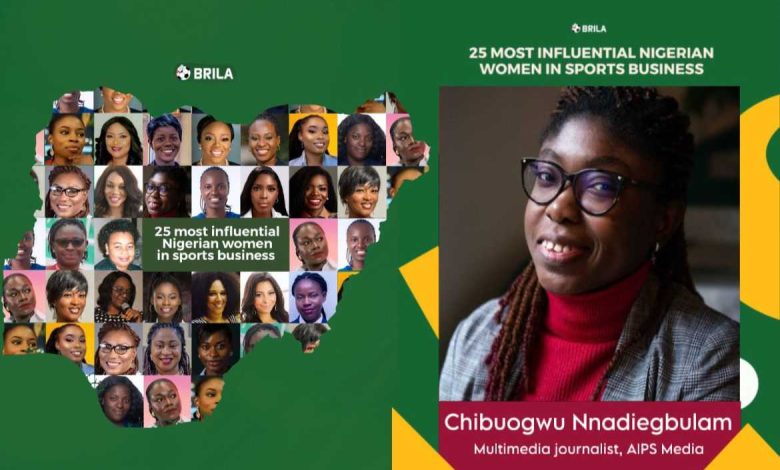 Chibuogwu Nnadiegbulam, a Nigerian multimedia sports journalist and editor at AIPS Media, was named one of 25 most influential Nigerian women in sports business by Nigeria's Sports Radio Brila FM 88.9 to mark International Women's Day on March 8. Nnadiegbulam, who has covered two Olympic Games (PyeongChang 2018 Winter Olympics and Tokyo 2020 Summer Olympics) alongside multiple FIFA, UEFA and World Athletics events has been hailed as one of the inspirational women in sports media in Nigeria.

CHIBUOGWU NNADIEGBULAM All those who know her know she is a hard worker, a big football enthusiast and a talented blogger with a sweet journalistic voice. Chibuogwu is currently working for the International Sports Press Association as a multimedia sports journalist and editor, working on www.aipsmedia.com as well as AIPS quarterly magazine. She joined AIPS Media in 2018 from Today 95.1 FM Port Harcourt.
BEGINNINGS Her sports journalism journey began around a decade ago in July 2013, a month after she had finished her degree in English literature from NYSC, she first joined 91.7 Radio Port Harcourt (which is now named Wave FM) as an intern. Prior to that, Chibuogwu used to analyse football on Cool FM 95.9 Port Harcourt during her last two years at the University of Port Harcourt.
Besides being a sports producer, presenter and analyst on radio, she enjoys TV features as an analyst and byline on local and international websites.
AIPS-YRP 2016 PROUD ALUMNA In 2016, Chibuogwu participated in the AIPS Young Reporters Programme on the sidelines of the FIFA U-17 Women's World Cup hosted in Jordan for a life-changing opportunity. Since then she has covered two Women's Africa Cup of Nations, the UEFA Women's European Championship, also as an AIPS YR in 2017, FIFA Women's World Cup, two World Athletics Championships, World Urban Game, UEFA Women's Champions League final and two Olympic Games, PyeongChang 2018 and Tokyo 2020. And she has had the opportunity of interviewing notable sports personalities including IOC President Thomas Bach.
Chibuogwu is passionate about promoting women's sports and women in sports through her work and has also moderated panel discussions around the subject. She is the Managing Editor of LadiesMarch, a women's football media platform that amplifies the voices of African football heroines.