Sports
Dagana Rolls Out Plan To Lead Super Eagles Supporters Club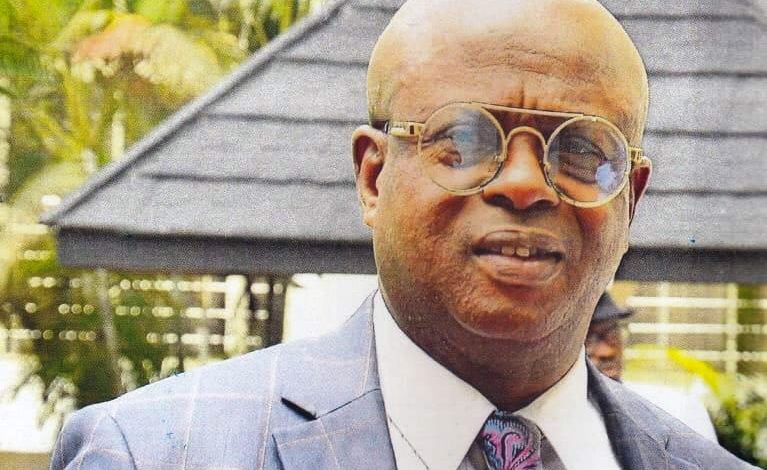 As the election to occupy the national executive positions of the Super Eagles Supporters Club (SESC) scheduled for first of April draws nearer, a candidate aspiring for the position of National President, Dr (Barr) Johnson Amaowei Dagana has rolled out his big plans to turn the fortune of the club around.
The astute sports administrator who hails from Odi Town in the kolokuma/ Opokuma Local Government Area of Bayelsa State, the Chairman of the Bayelsa State Chapter of Super Eagles Supporters Club and Chairman of Chairmen for the SESC has declared his intention to vie for the top position.
Dagana bagged a Bachelor Arts (BA, Hons), Master of Arts (MA) degrees in History. Also went further to obtain a Doctor of Philosophy Degree (ph.D) in Political History Diplomatic Studies in 2002 and a post Graduate Diploma in International Affairs (PGDIA) in 2008, all from the prestigious University of Port-Harcourt, Rivers State.
Explaining his plans, Dagana pledged to provide practical and effective templates and tools to help supporters' club implement best practice, saying "supporters remain loyal to the colours they proudly wear, because fans are the reason football exists at all, their voice has to be heard and fans have to help shape football's future".
He added that "experience has shown that the true test of character is the ability to comport oneself in every situation and this is partly presumed on the competence of an astute manager charged with the responsibility of heading any organization".
Dagana said his quest to become a legal luminary was what led him to the Faculty of Law, Rivers State University of Science and Technology now known as Rivers State University, Port-Harcourt where he obtained the Bachelor of laws (LLB) degree with a second class upper Division, and thereafter proceeded to the Nigeria Law School, Abuja and was called to Bar (BL) and registered with the Supreme Court of Nigeria in 2016.
The sports philanthropist with several awards in his kitty promised to advocate for a suitable model where supporters will have certain powers to elect representatives and hold them to account, as well as being consulted on issues of significance and if they don't they can be unseated from the Board or decision-making body.
Dr. Dagana who has scholarly sponsored a major research project however promised to use his shrewd administrative experience to provide a more structured environment that will enhance international membership.