Politics
Dino Melaye, Emeka Ihedioha storm out of National Collation Centre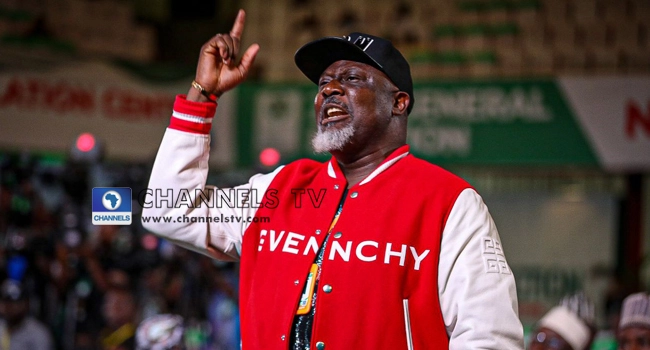 By George Aluo
PDP' s agent this afternoon stormed out of the National Collation Centre after raising eyebrows over the process.
Dino Melaye and Emeka Ihedioha who are Atiku's men had urged INEC boss Mahmoud Yakubu to stop the announcement of results since results being presented did not emanate direct from the Pulling Units.
They noted that Pulling Agents did not upload the results via BVAS a situation that they argued falls short of the electoral act.
After taking comments from the political parties, Yakubu insisted that he would go ahead with the process, a situation that saw Melaye and Ihedioha storming out.