Sports
Fallout of Dare/ NFF meeting: Rohr to get more backroom staff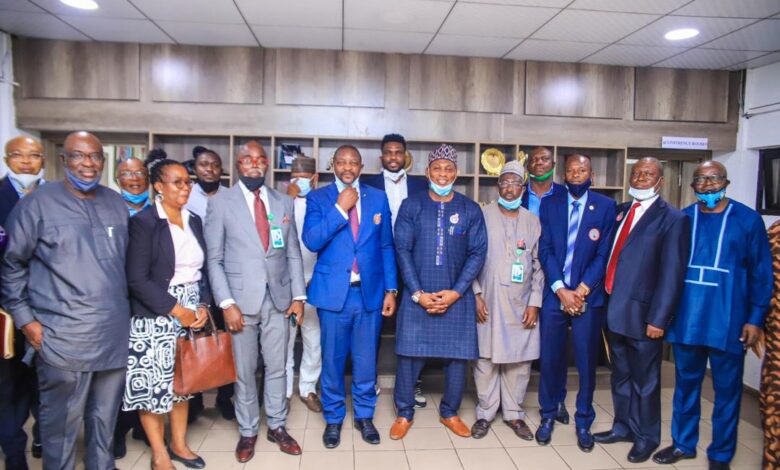 By George Aluo
Sports minister Sunday Dare and the NFF has resolved to beef up the Super Eagles backroom staff in a bid to get the best out of the team's Franco German manager, Gernot Rohr.
They also resolved that Rohr must pay more attention to the domestic league and use at least three to four home lads.
According to a media release made available to newstap.com.ng, the Eagles would have a psychologist, two match readers, a nutritionist and a physical trainer.
The release stated…"NFF must operate contract as an active document and hold the technical adviser to a higher standard."
It would be noted that Dare had early this week threatened to overhaul the NFF as well as the Super Eagles while apologizing to Nigerians over the team's poor run against Sierra Leone.
The NFF had on their part noted that sacking Rohr now is not a viable option given all the financial implications that would go with it.
As things stand now both the minister and the NFF appear to have reached a truce, at least on paper, even as observers continue to watch how things play out in the weeks and months ahead.