Entertainment
GOtv: SuperSports Select Channels Highlights: 21-24 May 2020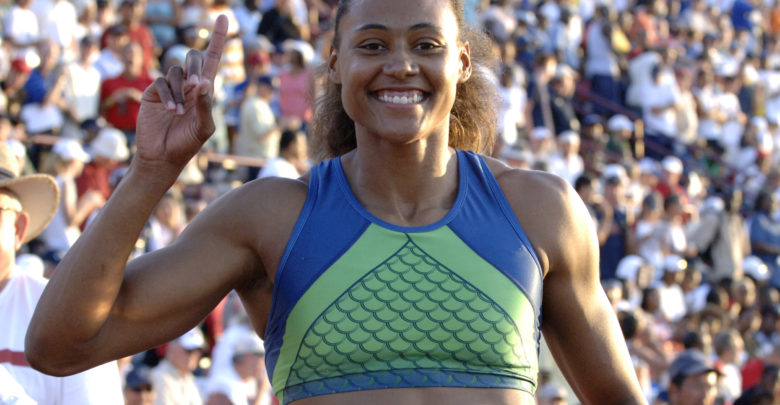 With the current shortage in live action, GOtv subscribers will not be left without sporting entertainment. SuperSport has converted its channels to themed offerings focusing on the best historical sporting moments and fascinating documentaries which will fuel your passion as we await the return of our heroes to fields, tracks and rings around the world.
GOtv subscribers have access to SuperSport Blitz as well as the SuperSport Select Go channels 1 through 5.
The period of 21-24 May 2020 is set to be an enthralling one for SuperSportviewers on GOtv. Thursday 21 May brings a live airing of Episode 563 of WWE NXT, (1 am on SuperSport Select Go 5) which will see the continuation of the growing feud between Imperium and The Undisputed Era, with the former's Fabian Aichner and Marcel Barthel defeating Matt Riddle and Timothy Thatcher to claim the NXT Tag Team Championship.
The Cruiserweight Championship tournament will also continue, with Jake Atlas defeating Tony Nese last week, as well as the rivalry between Finn Balor and Cameron Grimes, with Damian Priest having revealed that he was the former's mystery attacker from earlier in the month. "I'm just playing the game," said Priest, who is setting himself as a major heel for Balor to battle against in weeks and events to come.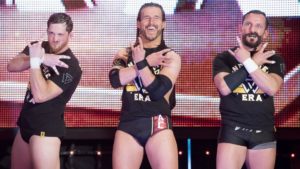 Thursday also offers up two classic football matches: the 2017 Africa Cup of Nations final between Cameroon and Egypt (3 pm on SuperSport Select Go 1) and the same year's English League Cup final between Southampton and Manchester United (5 pm on SuperSport Select Go 3) in which Zlatan Ibrahimovic inspired the Red Devils to their first piece of major silverware under the management of Jose Mourinho.
Friday 22 May features one of the great Premier League matches, the 4-4 draw between Liverpool and Arsenal from the 2008-09 season (11 am on SuperSport Select Go 4) in which Andrey Arshavin scored four goals for the Gunners.
Friday also features a great ESPN 30 for 30 documentary, 'Marion Jones: Press Pause'. "My film on Marion Jones chronicles the arc of her long journey through becoming a world class athlete at the top of her game, at the top of the world stage, with all eyes of every country and the eyes of the whole athletic world on her for a positive reason to a moment in time in which she had those same eyes on her for a much darker reason," explained director John Singleton.
"It's an exploration of a person who is still evolving and who, I think, is a symbol more so than any other sports figure out right now of where sports has gone and where it is going. Marion Jones was jailed for six months, in part, for lying to investigators about using performance-enhancing drugs. I thought it was very interesting that this black woman – gotta call it what it is – was jailed where few if any other athletes, no matter the sport, have ever served any time for their involvement with steroids."
Episode 1083 of WWE SmackDown airs on the morning of Saturday 23 May (1 amon SuperSport Select Go 5), with the feature event set be a champion v champion match between SmackDown Women's titleholder Bayley and her NXT equivalent Charlotte Flair.
"Challenge accepted. But I have one question," said Flair, who addressed Bayley's 'partner in crime' Sasha Banks in hope of driving a wedge between the pair: "I want you to think long and hard about this. Are you your own woman or are you just going to be Bayley's lackey and be happy being an afterthought?"
Saturday also offers GOtv subscribers the chance to 'ReLive' the 2017 FA Cup final between London rivals Arsenal and Chelsea (8 pm on SuperSport Select Go 2) and view ESPN special, 'The Announcement' (12 pm on SuperSport Select Go 1). This documentary focuses on the incredible journey of basketball legend Magic Johnson, his 1991 announcement that he was HIV positive, and how he continues to thrive today.
Sunday 24 May opens with a World Cup classic, as viewers have the chance to 'ReLive' the epic battle between Cameroon and England in the quarterfinals of the 1990 tournament in Italy (7 am on SuperSport Select Go 2).
WWE fans can enjoy the 2020 Super Showdown (08:30 am on SuperSport Select Go 5) which was headlined by a match for the Universal Championship between 'The Fiend' Bray Wyatt and Goldberg, before Spain's victory over Italy from the final of the 2012 European Championship takes centre stage and closes out the weekend (8 pm on SuperSport Select Go 3).
Don't miss out on the best sporting action on GOtv. Visit www.gotvafrica.com to subscribe or upgrade, and join in on the excitement. You can also download the MyGOtv app from the iOS and Android store to find out more and for self-service options. You can also pay for your GOtv subscription using – USSD CODE (*288#), PAGA, Quickteller, Automated Teller Machines and Bank Apps. The GOtv toll lines; Etisalat (09085330333), MTN (08139842260), Airtel (07080630900) & GLO (08117930333) are also available to speak with customer service representatives.
SuperSport Select Channels Highlight 21-24 May 2020 – Broadcast details
Thursday 21 May
1 am: WWE NXT, Episode 563 – LIVE on SuperSport Select Go 5
3 pm: Africa Cup of Nations, Egypt v Cameroon 2017, final – SuperSport Select Go 1
5 pm: League Cup Classics: Southampton v Manchester United 2017, final – SuperSport Select Go 3
11 am: Premier League Classics: Liverpool v Arsenal 2008-09 – SuperSport Select Go 4
2 pm: ESPN 30 for 30: Marion Jones Press Pause – SuperSport Select Go 1
10 pm: UFC Fight Night Highlights: Overeem v Harris – SuperSport Select Go 3
1 am: WWE SmackDown, Episode 1083 – LIVE on SuperSport Select Go 5
12 pm: ESPN 30 for 30: The Announcement – SuperSport Select Go 1
8 pm: FA Cup: Arsenal v Chelsea 2017, final – SuperSport Select Go 2
7 am: FIFA World Cup Classics: Cameroon v England 1990, quarterfinal – SuperSport Select Go 2
8:30 am: WWE Super Showdown 2020 – SuperSport Select Go 5
8 pm: UEFA Euro 2012: Spain v Italy, final – SuperSport Select Go 3