News
Ihedioha inaugurates new Imo Tourism Board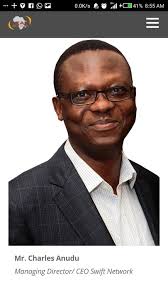 From Athan Agbakwuru, Owerri
Imo State governor, Rt. Hon. Emeka Ihedioha has inaugurated the Imo State Tourism Board with a mandate to revamp and reposition the tourism industry in the state for a better future.
The newly inaugurated Board has Mr.Charles Anudu as Chairman-Mrs. Ngozi Ngoka as Director-General/Secretary, Chief Barr. CMC Onuoha, Mr. Paul Onwuanibe Mr. Chidi Okoro and Prof. ABC Duruaku as members.
Addressing the newly members, Governor Ihedioha stated, "Going forward, we are hinging the future of Imo on tourism. The expectations are high. The apetite is high, we cannot joke with this sector. Truly we expect a lot from you. Open our shores to tourism."
He maintained that Imo has all it takes to be the leader in tourism pointing out that Imo has the largest concentration of middle level manpower in the country.
The governor added, "Our land allocation policy must be geared towards development to encourage those with ideas. Government will productively utilize our potentials to make sure we get to the top in all sectors of endeavours. Imo is indeed the intellectual capital of our country. We should be proud of it, we shall flaunt it, we must show the difference."
Responding, the board chairman, Mr. Charles Anudu (Managing Director / CEO) of Swift Networks Limited assured the governor of his commitment to fetch what they were sent to buy in the market considering the calibre of members of the board.
Anudu, a renowned entrepreneur who has been severally honoured for his stellar contributions to the Nigerian economy, having successfully launched companies in the key sectors of the Nigerian economy is the founding Managing Director and Chairman of The Candel Company Limited, a major player in the Nigerian Agricultural industry.
He had worked for Rhone-Poulenc Nigeria leaving the company in 1992 as the General Manager (Agrochemicals) to found Candel.
Charles attended University of Nigeria, Nsukka (1978-1983) and University of Ibadan, Ibadan (1996-1997), where he obtained a Bachelor of Agriculture Degree in Crop Protection and Master of Science Degree in Plant Ecology, respectively.
Charles completed a Diploma programme in Computer and Telecommunications Electronics at Devry Institute of Technology, Mississauga, Ontario, Canada. Mr. Anudu is a Cisco Certified Network Associate (CCNA), among other professional certifications.
Charles is an Alumnus of Harvard Business School (Owner-President Management Programme), as well as the Owner – Director Management Programme of INSEAD, Fontainbleau, France.
He also attended the Advanced Management Programme (AMP) of the Lagos Business School.
Charles is currently a member of the Economic Intelligence Committee of the Presidency, Federal Republic of Nigeria and belongs to many socio – cultural organizations including the Young Presidents' Organization (YPO).