Sports
Ikpeazu, Egbe salute Inyama @ 60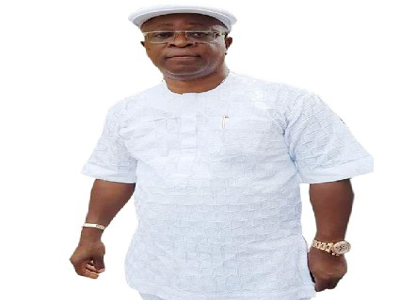 Governor Okezie Ikpeazu and FIFA licensed stadium facilities expert, Ebi Egbe have sent a congratulatory messages to the Chairman of Abia Warriors Football Club of Umuahia, Pastor Emeka Inyama on the occasion of his 60th birthday today.
Governor Ikpeazu describes Pastor Inyama as "one of the finest gifts from Abia to Sports Journalism and Administration in Nigeria".
Egbe who is the CEO of Monimichelle Group, on his part said Inyamah is a big fish in the sports industry, even as he prayed God to bless him with good health and long life.
Recalling Inyama's pioneering role in Sports Journalism in Nigeria through the then very popular Sports Newspaper, SPORTSLINK, to his role in the organization of the All Africa Games, COJA, held in Abuja in 2003 where he served as Head of Media to his years of service in the Nigeria Football Federation, Governor Ikpeazu notes that Pastor Inyama has paid his dues in the Nigerian Sports industry."As Chairman of the State owned Abia Warriors Football Club of Umuahia", The Governor continues, "Pastor Inyama has brought his long years of experience and exposure in sports administration back home and has helped reposition the club into an emerging national football force".
"Beyond sports and football, Pastor Inyama is fully involved in several activities that promote the welfare of our people through different platforms and as he clocks 60 years today, it gives me great pleasure to, on behalf of the Government and People of Abia State to thank God for his life of service to God and our people, and to wish him a happy birthday and many more happy returns". The Governor concludes.
Egbe in his message prayed God to grant Inyamah many more years in good health of mind and body declaring that he is a football officianados per excellence.