News
Imo CP tasks Security Inter Agency Games committee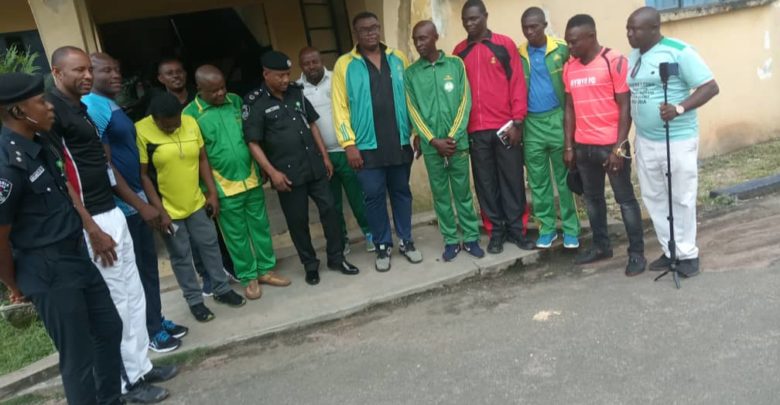 The commissioner of police Imo state Police Command CP Rabiu Ladodo has charged members of the security inter agency games committee to work assiduously for the success of the games.
CP Ladodo gave this charge when the committee led by Supol James Maduga paid him a visit in his office.
The Imo police boss said the synergy from the games will send the right signal to the society that the security outfits are ready to work together for the progress of Imo state and the nation at large.
He urged them to seek assistance from Imo state sports commission and other relevant bodies in order to organize a successful games.
Earlier, the leader of delegation Supol James Maduga of the Nigeria Corrections Service informed the commissioner of the extent they have gone, even as they solicited for his support for the games which will bring all the security agencies in the state together to compete under one umbrella.
Members of the committee expressed delight at the fatherly role the Commissioner has been playing to unite officers of all the security agencies in the state.
Those who visited the commissioner were Major Olatoye of the Nigerian Army, Supol Madugba James, Supol Ita Effiom and Supol Onovo of DSS, Supol Ejiogu and Supol Eze, Supol Nwoke and SIA Loveth of Immigration Service, Supol Frank Isaac of Civil Defence and the Games Media Officer Kennedy Onwunali of Wakawaka sports extra as well as Mr Oyoyo, Consultant to the games.