Sports
Mike Okonkwo football finals : LOC disqualifies Dominion Hotspur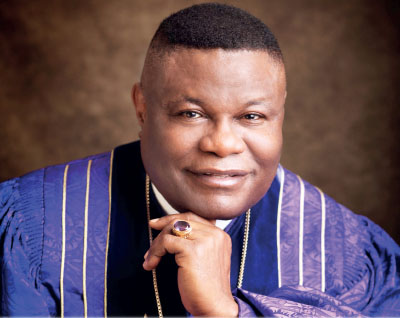 By Ifeanyi Eduzor
The Local Organizing Committee of the ongoing season 18 of the annual Bishop Mike Okonkwo ( MFR) football tournament has disqualified Dominion Hotspur from playing the finals of the championship slated for Saturday, September, 3, 2022 at the Yaba College of Technology mini stadium, Lagos.
Dominion Hutspur defeated Aux Exclusive Media 4-0 in one of the semi- final matches decided last Saturday at the Digital Bridge Institute, ( NITEL) play ground, Oshodi, Lagos but was discovered to have fielded eight ineligible players in the encounter which led to their disqualification.
With this development, the final match of the tournament will now be between Aux Exclusive Media FC and G. Innovations while Sam Jason which lost one of the semi- final matches to G. Innovation is now the automatic third place winner following the disqualification of Dominion Hortspur. The team was also banned for one year from participating in the competition.
Speaking on the disqualification, chairman of the LOC, Deacon Malachy Ndubuzor said they took the decision in order to protect the integrity of the championship which over the years has been adjudged as one of the best organized grassroots football tournament in the country.
" It's unfortunate that the team involved itself in this type of cheating and we have to wield the big stick in order to protect the integrity of the competition.
"Prior to the commencement of the championship, all the teams were warned against fielding mercenaries or players not registered for the tournament because we're always strict in enforcing the rules.
"But unfortunately during screening for the semi- final match, it was discovered that the team replaced eight of their registered players with ineligible ones and we had no option than to apply the rules which we hope will serve as a lesson to other teams in future editions of the competition", he explained.
On what to expect on the finals which normally heralds the birthday celebration of the presiding Bishop of ' The Redeemed Evangelical Mission, sponsor of the championship, Bishop Mike Okonkwo ( MFR) he promised that it will be fun filled just as he assured that fans will be treated to the best football artistery by the finalists.
"We're good to go in the finals and those who have followed this competition over the years will testify that the finals is always carnival like event and fans won't expect less this year", he assured.