Entertainment
MultiChoice announces massive discounts for DStv, GOtv customers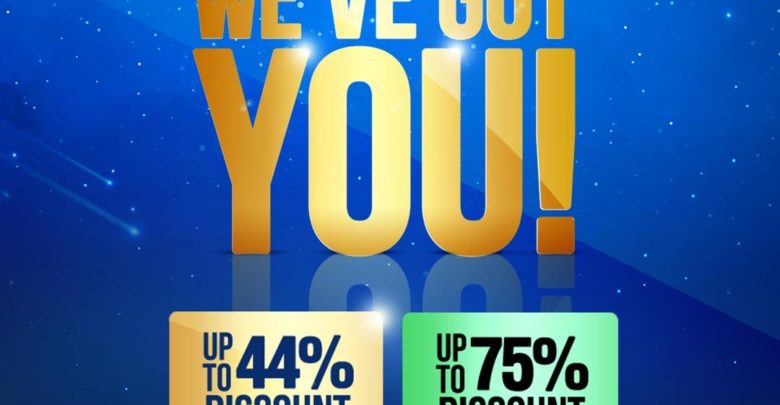 To lessen the impact of the ongoing socio-economic crisis, MultiChoice Nigeria has announced that it will be rewarding its customers with mouth-watering discounts of up to 44% for DStv customers, while GOtv customers will enjoy a rebate of up to 75%.
Speaking on the offer, Martin Mabutho, Chief Customer Officer MultiChoice Nigeria said it is a way of thanking customers for their consistent loyalty. He also stated that the discount given is in line with MultiChoice's mission to provide quality content and a chance for their loyal and valued customer base to experience a wider range of content on higher packages.
DStv Access customers will be able to view international shows on Real Time and the finest of Nollywood on Africa Magic Epic & ROK 2. DStv Family customers will get to explore movies and TV shows to suit every mood on TNT Africa and BET. Customers on the DStv Compact package will have access to international and local entertainment on 1 Magic, brand new reality shows on Africa Magic Showcase and an array of movies on M-Net Movies Binge. DStv Compact Plus customers will get the best of international series and movies on M-Net, M-Net Movies Premier and much more on Comedy Central.
GOtv Lite and Value customers will get to view programmes on E! Entertainment, Fox Life and PBS for the kids. GOtv Plus customers will have access to channels on GOtv Jolli package such as CBS Reality and TNT Africa. GOtv Jolli customers can now get a variety of over 75 channel options on GOtv Max such as BET, Star Life, Discovery ID and Cartoon Network.
Active and disconnected DStv and GOtv customers are eligible to enjoy this massive discount on upgraded viewing. You can stay connected or reconnect if you're on any of these DStv packages- DStv Compact Plus, Compact, Confam, Family, Yanga and Access, and for GOtv packages- GOtv Jolli, GOtv Plus, GOtv Jinja, Value and Lite packages.
For more information on this offer, visit www.dstvafrica.com and www.gotvafrica.com. Also, download the MyDStv app or MyGOtv app from the iOS and Android store for self-service options.