News
NANS Senate President receives NUISS President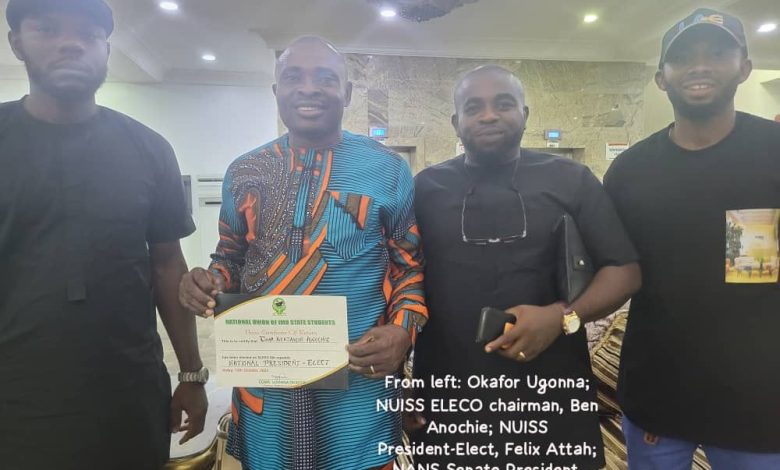 The President of the Senate, National Association of Nigerian Students,NANS; Comrade Felix Attah has received the newly declared winner President of the National Union of Imo state Students (NUISS); Comrade Benjamin Chukwuemeka Anochie.
Presenting the NUISS President-elect to the NANS Senate President, Comrade Okafor Ugonna who is the NUISS 9th Republic electoral committee Chairman affirmed the emergence of Ben Anochie as the National President of Imo state Students Union having been declared unopposed along side other noble excos of the Union.
Comrade Attah will thanking the NUISS electoral committee Chairman for a job well-done, congratulated the new NUISS President and by extension all that emerged as officials of the 9th Republic.
He urged the New NUISS leadership to live up to their responsibilities of speaking for Imo students and never to allow their rights to be trampled upon.
"I am glad to note that you went through the right processes to emerge winner. You went through the compulsory security screening exercise at the DSS office, passed through the NUISS BoT clearance and emerged properly against all odds", NANS Senate President stated.
Also present at the presentation ceremony was a leader of NANS Joint Campus Committee in Imo state; Comr. Ogbonna Victory amongst other prominent Imo student leaders and NANS National officers.