Sports
National Sports Festival: Ngerem heads Imo bid committee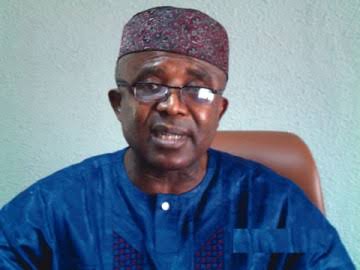 By George Aluo
Imo State governor, Emeka Ihedioha has constituted a bid committee headed by Dan Ngerem for the 2022 National Sports Festival.
Ngerem, a former president of the Athletics Federation of Nigeria (AFN) is one of nation's best brains in sports administration. He is well known for his zero tolerance for corruption and a strong believer in the crusade for sports to be private sector driven.
Imo is looking to secure the hosting right after next year's event in Benin, the Edo state capital.
Ihedioha's Chief Press Secretary Chibuike Onyeukwu in a release disclosed that bidding for the festival was in furtherance of the state government's policy to fast sports, youth and economic development of Imo state.
Below is the roll call of members of the committee:
1. Dan Ngerem- Chairman/Bid Ambassador
2. Alhaji Ibrahim Galadima- Member/Bid Ambassador
3. Chief Adiokiye Amiesemeka- Member/Bid Ambassador
4.Hon.Bukola Olopade- Member/Bid Ambassador
5. Mike Itemuaghor- Member
6.Hon.Tunji Adeyinka- Member/Bid Ambassador
7 Hon.Jones Onyeriri- Deputy Chairman
8. Chief Fan Ndubuoke- Secretary
9. Mr. Kanu Nwankwo MON- Member
10.ACP Chioma Ajunwa- Member
11.Dame Comfort Obi- Member
12. Hon. Uche Ogbuagu- Member
13.Hon.Amara Chyna Iwuanyanwu- Member
14.Hon.Ichie Ken Agbim- Member
15. Mr. Johnbosco Okeahialam- Member
16. Mr. Reginald Ihebuzor- Member
17. Dr. Sunny Ogulewe- Member
18. Nze Elvis Agukwe- Member
19. Comrade Dan Nwayanwu- Member
20. Mr.Chris Emeka Okeke- Member
21. Dr. Mitchel Obi- Member
22. Mr. Leonard Ugboaja- Member
23.Mr. Okey Onyegbule- Member
24.Mr. Clement Nwankpa- Member
25.Ms .Adaora Onyechere- Member
26. Dr. Ken Onyeati- Ikpe- Member
27. Chief Charity Opara Asonze- Member
28. State Director Of Sports- Member
29. Chief Damian Ezeagu- Member
30. Chinemerem Enweremadu- Member
31. Mrs. Christy Opara- Member
32. Mr. Okwun Omeaku- Member.
The committee will be inaugurated on Thursday, 28th November, 2019 at the Sam Mbakwe Hall, Concord Hotel, Owerri, by 10am.