Sports
NFF Elections: Jalla And His Associates Are Laying Bad Records For The Future – Olanlege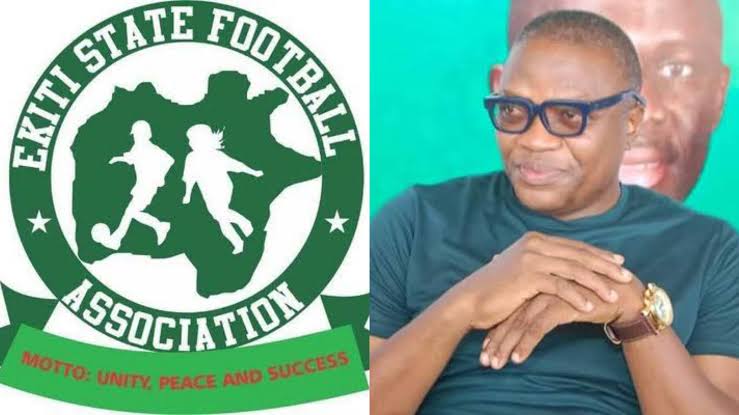 By Bala Yusuf
Coming quickly on the heels of an Abuja Court pronouncement which summarily put a hold to the planned September 30, elections into a new board of Nigeria Football Federation, Chairman of Ekiti State Football Association, Bayo Olanlege, has expressed his disappointment over the latest development.
Presiding over the suit filed by Harrison Jalla, Rumson Baribote and Austin Popo on behalf of the Professional Footballers Association of Nigeria against Nigeria Football Federation, Amaju Pinnick, Minister of Youth and Sports, Hon. Justice Inyang Ekwo of the Federal High Court 5 Abuja, Thursday morning ordered that the forthcoming NFF elections be put on hold and that parties should maintain status-quo and adjourned further proceedings to October 31st, 2022.
Reacting to what he described as unwholesome and unfortunate development, the youthful, but highly experienced football administrator, berated Harrison Jalla and other plaintiffs for setting a bad records for the future of Nigerian football.
"It a shame, what Jalla and his associates are doing to Nigerian football. Now, setting the records straight, what have been their contributions to Nigerian football, from the local to the state levels?", Olanlege quizzed rhetorically.
"Their approach to forceful recognition and membership on the national executive board of the NFF is highly condemnable. I tell you, we understood their gimmicks of unnecessarily causing problems by shaking the tables and thereby, enjoying undue financial benefits.
"There are records of how many millions of naira they received on several occasions during their meetings with the Concerned State FA Chairmen led by the irrepressible Alhaji Aminu Kurfi, the Katsina FA Chairman. Are the members of PFAN they claim to represent aware of how much they also collected at every meeting to negotiate these cases out of court?
"Can you name any ex-footballer who has a profitable vocation taking part in this shameful merchandise and ignominious activities of Jalla and his gang? Would you ever see wise and intelligent ex-footballers like Barrister Adokie Amesimaka, get involved in such charade,?" Olanlege asked angrily.
He went on to admonished critical stakeholders and genuine lovers of the game to call the bluffs of Jalla and his associates, adding that their actions and inactions have been inimical to the growth of the game in Nigeria.