Sports
Onikan Stadium turf 95 percent ready -Egbe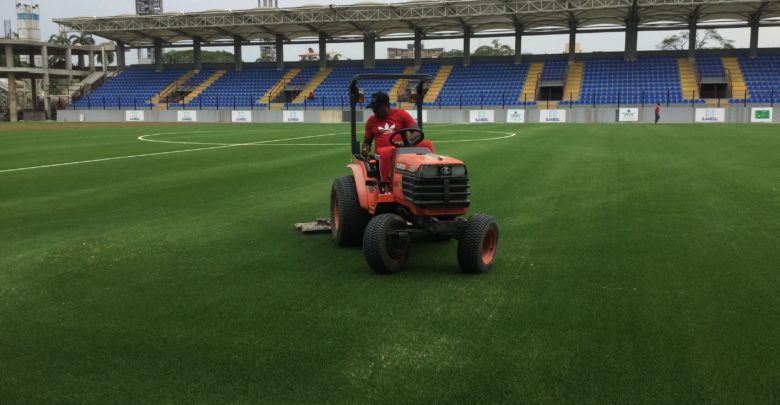 Photo: Ebi Egbe (Moni) at work on Thursday
Chief Executive Officer of Monimichelle, Ebi Egbe has disclosed that the new geotech turf of Onikan Stadium, Lagos which his firm is re grassing is 95 percent ready to host a football match.
Egbe who spoke Thursday in Lagos at the stadium which the Lagos state government has since renamed Mobolaji Johnson Arena said what his firm is doing now is putting finishing touches to the turf, a process which he noted would be completed before the Yuletide.
"As you can see, what we are doing right now is putting finishing touches to the turf and this we intend to complete before Christmas. By the very first week of January 2020, this pitch would be ready to host games," Egbe said.
Egbe gave kudos to the Lagos state government for transforming Onikan Stadium into a world class arena that can host high profile international matches.
"Lagos state deserves thumbs up for changing the face of this stadium. Onikan now has a well manicured geotech turf constructed with coconut fiber and cork. What we have installed here is the best quality high breed pitch approved by world soccer governing body, FIFA. It is the best money can buy," Egbe said.