Sports
Paris 2024: No Ethiopian bread for Lucy in Abuja as Falcons record emphatic home victory
Super Falcons Tuesday evening in Abuja moved closer to the Paris 2024 Olympics with an emphatic 4-0 victory over the Ethiopian girls known as the Lucy.
The first leg away in Addis Ababa last week ended 1-1.
Uche Kanu opened Falcons goal account in the 45th minute with scores standing at 1-0 in the interval.
The Nigerian World Cup stars returned in the second half firing on all cylinders with Rashedat Ajibade increasing the tally.
Barcelona baller Asisat Oshoala scored the third goal in the 68th minute with a superb header. Captain fantastic Ajibade found the net again for Nigeria's goal number four.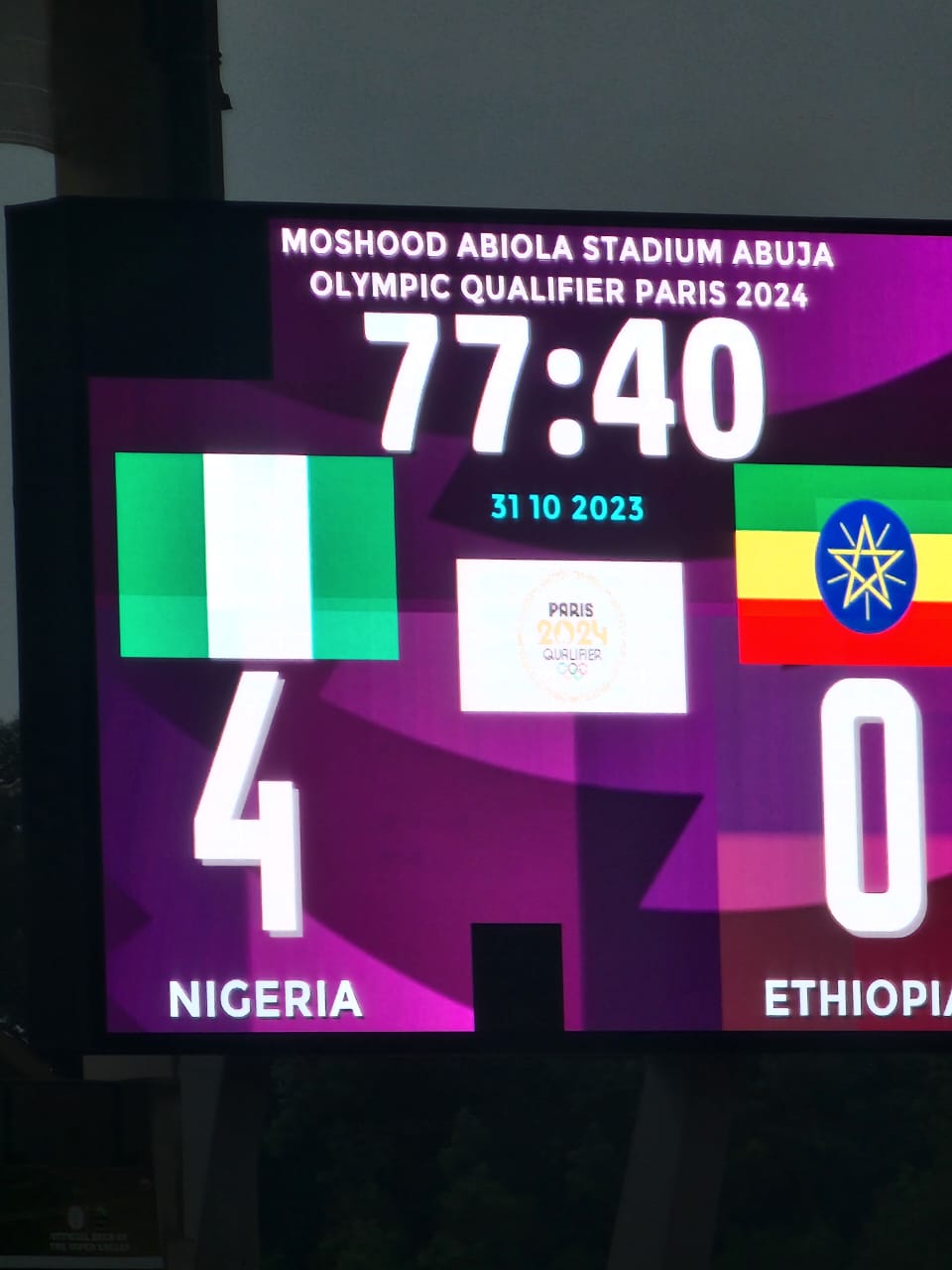 With the emphatic home win, the Super Falcons would now in the third round early next year face either Uganda or Cameroun.
It would be noted that Uganda is taking a 2-0 home victory into the return leg in Younde.