Sports
Pro- Wrestling President assures on Valentine championship, wants occupied training ground released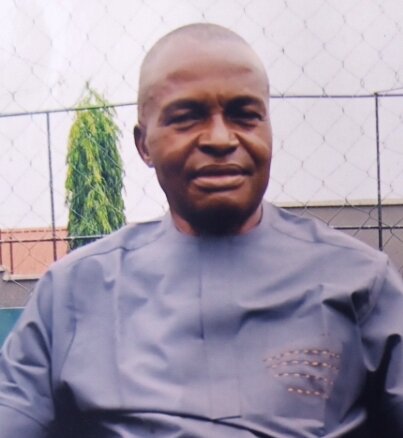 By Ifeanyi Eduzor
President of Nigeria Pro-Wrestling Federation Chief John Uche says that the board is working assiduously towards thrilling Nigerians with the best of wrestling at the forth coming Valentine Championship slated for February, 12,2023; two days to "Valentine Day" at Okota, a suburb of Lagos State.
He told newstap.com.ng in his office that the fight which will attract some of the best mats men and women in the country will be used to preach peaceful coexistence especially now that the general election is approaching even as he appealed to government at all levels and corporate Nigeria to partner with the Federation in it's bid to revive the oldest and once most popular sports in the country.
"We at the Federation are organising this championship in order to rekindle people's interest in wrestling which in the past was the country's number one sports. We also want to use it to preach love and peace bearing in mind Nigeria's General elections of 25th February 2023 to elect the President and Vice President as well as members of the Senate and House of Representatives that will pilot the affairs of the country in the next four years.
" It's important that I appeal to government at all levels and corporate organisations to invest in wrestling so as to keep our youths busy and off the street, crimes and drug abuse which is causing serious security problem in the country.
Chief Uche who described Nigeria as a country with the highest number of talented wrestlers in Africa noted that his body is grooming new wrestlers that will take over from the old ones who will later serve as role models to the younger ones
" Right now we have more than 10,000 wrestlers all over the country and we're also grooming younger ones that will gradually take over from the ageing ones in order not to have a vacuum. Nigeria is a leading wrestling country in Africa with one of the most experienced coach in the person of Elephando Bassey ( The wizard of wrestling).
" Other countries in the continent be it Cameroon, South Africa, Angola, Congo or Congo DRC fear our fighters and even the person who is presently parading himself as African champion is being trained by Nigerians. So what our wrestlers need to get to the top is encouragement", he stressed
He also announced that shortly after the Valentine show, there will be two championship belt fights to be contested for which is Nigeria Ladies
belt and heavyweight belt while all title holders will be required to defend their titles before April or they will be stripped of the belt
Some of the wrestlers that will be on parade are; Great Mosendo, Mr. Sharpman, The Flying Danko, Mighty Progress, Zion Lion, Power Vic and Super Rosco while the ladies includes; Alexandra De Queen, Iron Lady Becky, Tripple J and Stylish J amongts others.
Meanwhile Nigeria Wrestling Federation has appealed to the Sports Minister to as a matter of urgency reverse his decision to forcefully eject wrestlers from their training ground at the National Stadium, Surulere, Lagos.
It would be recalled that last two years the Minister of Youth and Sports Sunday Dare ordered the wrestlers to vacate their training ground and handed the facility to the National Institute For Sports (NIS).
Speaking on the matter, Chief Uche said they've written to the Honourable Minister on the need to reverse the decision but nothing has come out of it..
He explained that the facility was approved by previous administrations for use by wrestlers and wondered why the present Sports Minister acted the way he did.
"It's unfortunate that Minister Sunday Dare took such an unpopular decision not minding that we have approval for the use of the facility from his predecessors. Our property is still there and forcefully ejecting us from there is not only undemocratic but criminal because we're not there illegally.
"I also want to make him understand that Nigeria is blessed with vast expanse of land and they should allocate such lands to NIS to develop as other Institutions of Higher Learning are doing and allow sports men and women unhindered assess to sporting facilities at the Stadium", he concluded