Sports
Sun shines on Ondo as Gbenga Ezekiel sets Guinness World Record in rope skipping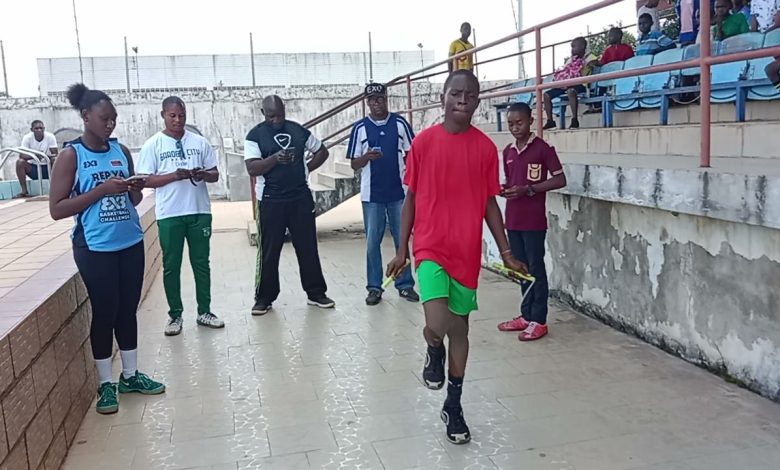 History is made,record is broken as a 16 year old senior secondary school 1 student of ijapo high school, Akure, Gbenga Ezekiel broke and set new Guinness World Record in rope skipping on one foot.
Two years ago,during the maiden edition of the ondo state rope skipping championship held in Akure,Little Gbenga was not allowed to participate by his seniors causing him to feel dejected crying at the venue but the intervention of the technical chairman of the Nigeria rope skipping federation, chubuisi Ukandu saved and discovered this budden talent and nurtured him to stardom.
Track up
Having assured his coach of skipping better than the former world record holder and necessary documents forwarded to the appropriate quarters,the stage is set as Ondo State born Rope Skipper stormed global arena to attempt a new Guinness World Record in most skips on one foot in one minute.
In preparation for the task Gbenga Ezekiel intensified training with his teammates ahead of the October 31 history making day at the ondo state sportsComplex, Akure. The record is currently held by Rasel Islam of Bangladesh with 262 skips in one minute.
With about four certified judges and time keepers on ground at the ondo state sports sports complex,Akure,Gbenga Ezekiel erased Rasel Islam of Bangladesh's record of 262 skips in one minute on one foot with 4 additional skips(266) in the first attempt as recorded by judges and went ahead to skip 267 in the second attempt to shatter old record and set new Guinness World Record.