Entertainment
The Love Pad gets new love guests as Bimbo Manuel's Alhaji debuts in March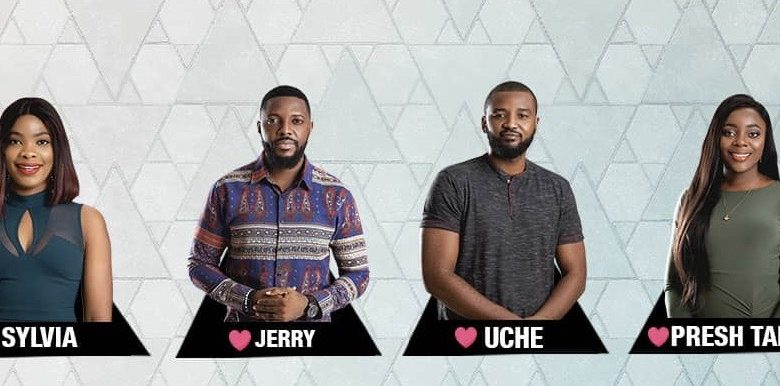 It was a Valentine surprise over at the Love Pad as four new Love Guests made their grand entrance Thursday afternoon bringing the total number of Love Guests to 20!
The new Love Guests: Uche, Jerry, Presh Talker and Sylvia have joined the competition making it even stiffer for the initial Love Guests and may alter certain relationships being formed in the Love Pad.
28-year-old Uche is an Economist who believes that love takes time. An important component for Uche in a relationship is that both parties need to agree for it to succeed. Model, Actor and Fashion designer, Jerry considers self-expression very key for an enduring relationship. Presh Talker, 26 years old and an MC/Entertainer holds close to heart her parents' advice which is that; a man must be the full package whilst 23-year-old Sylvia believes that a man and woman should walk hand in hand to build a sustainable and strong relationship.
Follow the excitement and get to know more about these new love guests by visiting www.africamagic.tv/ultimateloveng You can also follow the social media updates on Twitter, Instagram and Facebook using the hashtag #UltimateLoveNg.
Keep up with the show 24/7 on DStv channel 198 and GOtv channel 29. Available to customers on DStv Premium, Compact Plus, Compact, Confam and Yanga packages as well as to customers on GOtv Max and JOLLI packages. Visit www.dstvafrica.com or www.gotvafrica.com and download MyDStv or MyGOtv Apps to pay your subscription or switch your package.
Meanwhile, Alhaji, a play by Nollywood veteran, Bimbo Manuel, will make its debut in March.
It is a story about sexually active and polygamous Alhaji, who finds that he cannot perform anymore. Out of shame and fear of losing his wives, he is forced to keep it a secret. He is however caught in a web of intrigue that threatens his home.
The play discusses a serious matter affecting marriages and relationships and features top Nollywood actors such as Hilda Dokubo, Monalisa Chinda Coker amongst others.
It will show every Sunday in March at Terra Kulture, Victoria Island, Lagos. Tickets are on sale on www.terrakulture.com; regular tickets cost N10,000 while VIP tickets are on sale at N15,000. Early birds will have an opportunity to buy regular for N5,000.