Crime
They killed my husband, my son is missing -60-year old widow cries out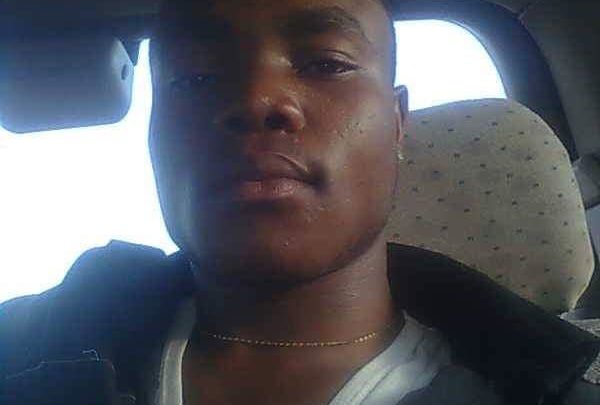 By Desmond Ekwueme
A 60-year old widow, Mrs. Fatman Osazele has cried unto government and well meaning Nigerians for help following the murder of her husband and disappearance of her son six years ago.
According to the widow her son whose name she gave as Favour was dating one Alisha daughter of a Benin based lawyer and wealthy businessman. Alisha's family was alleged not to have approved the relationship on ground that Favour is a Christian.
Her story, "My son Favour was living with my sister in Benin along Airport road where he attended school. He was then in secondary school. My husband and I couldn't take care of his education hence we allowed him to stay with my sister who volunteered to cater for him and his education.
"I gathered he (Favour) was into a relationship with a Muslim girl called Alisha. She is from a wealthy family. Alisha's family, I was told, kicked against the relationship between their daughter and my son because he is a Christian.
"All moves to end the relationship between Favour and Alisha according to my sister who he stays with failed as Alisha kept visiting Favour at my sister's house along Airport road.
"One day, thugs invaded my sister's home
at about 7:15pm
. They beat Favour to stupor. He was almost crippled by injuries and bruises he sustained from the attack. We suspected the thugs were sent by Alisha's family. All attempts to get the police involved in the matter and thoroughly investigate it were scuttled because Alisha is from a very wealthy and influential family. They used their connection to quash the matter severally in the police and went further to threaten my sister's family.
"Few days after Favour was attacked and hospitalised, he returned from hospital having been discharged. While he was hospitalised, Alisha we gathered, on her part, was locked up by her family in their compound for days without food. She told Favour so. She later escaped from her home through the help of one of their maids. She was very pale.
"Alisha visited Favour two days after he was discharged from hospital. She decided to pass the night with Favour in my sister's place on the ground that she would be harmed if she returned home. My sister disapproved her request but after several pleas she allowed her to pass the night. Alisha told my sister and Favour that by morning she would go to one of her aunts' place.
"Sadly and surprisingly Alisha died in her sleep at my sister's house. As expected hell was let loose. My sister and her husband were detained by the police as Favour ran for his dear life. The matter was charged to court but Favour did not appear as he returned to Uromi.
Some days after we went to farm but on return in the evening we met my husband lying lifeless. We saw a piece of paper by his side. It was a note and a clear message which simply read, "you can run but you can't hide.  We will kill you one by one for your stubbornness…"
This was scary as we went into hiding in the villages of Ugboha and Ebho-ekhingnin.
"The message sent cold chill down our spins. We reported the matter to the police but we never knew, we were doing ourselves huge disservice.  My son Favour had to escape again when one night our home was attacked. It was at Ugboha village one of our hideouts. We were fortunate to be at Ebho-ekhingnin when the attackers struck at Ugboha. Favour escaped when news came that our abode at Ugboha village was razed down.
"He ran back to Uromi town. I learnt he met one, Anselem, who just returned from Libya few weeks earlier and was planning to go back.. I don't know the Anselem. I even doubt the story. I don't believe the story. I was told by one of Favour's friends that the said Anselem heard the pathetic story and decided to help Favour. I learnt two of them left Uromi. Since then, I have not set my eyes on my son. I am in pains and grief. I want to see my son. I hope he is still alive. I hope those who killed my husband have not killed my son.
"My sister lost her husband while in police detention. She has vowed ever since not to have anything to do with me. Severally, I have been threatened by unknown assailants. My life is in danger but my concern is my son. Even if they want to kill me, I wouldn't mind but they should spare my son. Government and well meaning Nigerians should please come to my rescue. I want to see my son and I want the death of my husband properly investigated."