News
Ukraine war: Biden's security bonanza to Zelensky continues with fresh package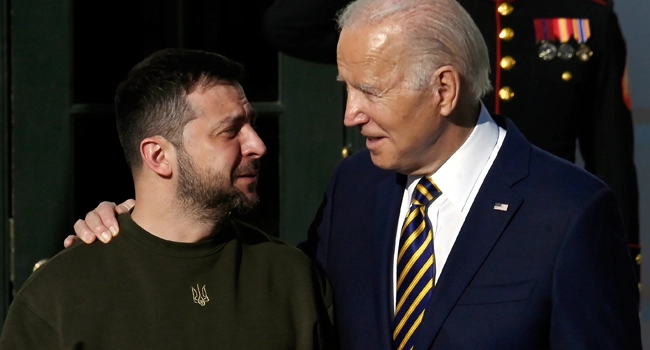 By George Aluo, with agency reports
The United States has continued to march words with action in her pledge to support Ukraine win the war against Russia.
The US which has been in the fore front of the international support Ukraine is getting only yesterday announced a fresh $400 million security assistance to Kyiv.
The security aid package would see Kyiv's forces getting various types of ammunition.
"This military assistance package includes more ammunition for US-provided HIMARS and howitzers, which Ukraine is using so effectively to defend itself," the US State Department said in a statement, referring to precision rocket systems and artillery pieces.
The package also includes ammunition for Bradley Infantry Fighting Vehicles, as well as Armored Vehicle Launched Bridges for use in crossing rivers and other water obstacles.
The United States has spearheaded the push for international support for Ukraine, quickly forging an international coalition to back Kyiv after Russia invaded in February 2022 and coordinating aid from dozens of countries.
Kyiv has pushed for some items that its international supporters have been reluctant to provide, including Patriot air defense systems and advanced heavy tanks — which were eventually promised — and others such as Western fighter aircraft, which have not been so far.
Ukraine's supporters are training the country's troops on new weapons that are being provided, and US forces started a program focused on larger-scale maneuvers in January.