Politics
Why I'm supporting Folarin To Govern Oyo State – Ayinde Merenge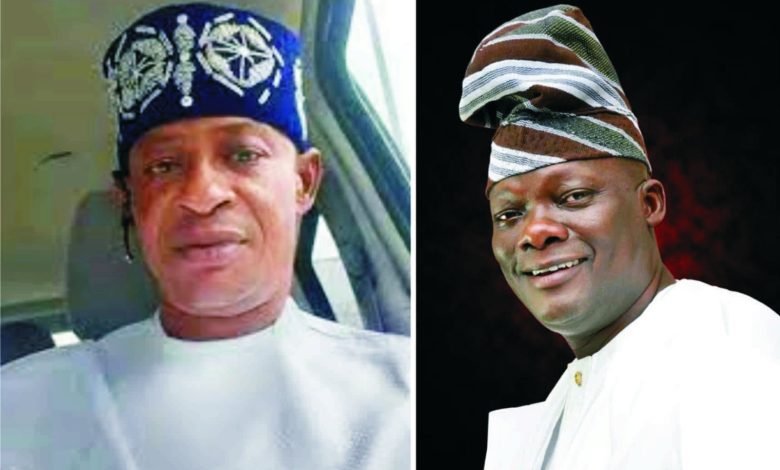 For the Fuji icon, Alh. Rasheed Ayinde popularly known as Merenge King, The flag bearer of All Progressive Congress (APC) Senator Teslim Folarin has exhibited uncommon courage and great zeal for the development of Oyo State. And for this reason, he's supporting his bid to become the governor of Oyo State come Saturday 11, March 2023 General Elections.
The musician, who recently released a track to promote the aspirations of Senator Folarin, said he's carrying APC's support on his head because it's his delight seeing someone coming to fight "the faction that refuses to let pace-setter State move forward".
Speaking to a section of journalists recently in Ibadan, Merenge King said he has no regret throwing his weight behind APC, as he's entitled to his opinion and he always follows his mind on any issue.
Hear him: "I follow my mind on any issue. The truth is that each and every one of us, whether you participate actively or not, is a politician. If you are a man, and it is time to marry, you become a politician, because if you have more than a woman in your life, you have to play some politics in making a choice.
"As a man, born by a woman, once you get married, you have to play politics between the two. And when you begin to have children, and you now have a daughter, then, the politics becomes strong because you now have three women in your life. You need to show us where your love lies, your mother, wife or child", Merenge explained.
While extolling the leadership quality of Asiwaju Ahmed Bola Tinubu, the President-elect of the Federal Republic of Nigeria, the musician explained that his firm belief in Folarin might have been influenced by his close relationship with Tinubu, who he described as a well-focused politician.