Sports
Anambra FA Cup: Lampada FC, Awkuzu United do battle in opener as Iloenyosi names committees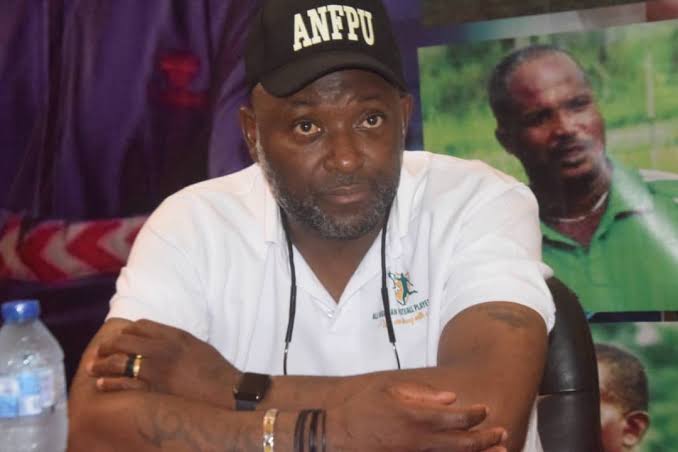 The stage is set and glory beckons for some club sides based in the state as the 2023 Neros Anambra State FA Cup gets underway on Tuesday, March 7th at the Awka City stadium. On the 31st edition of the competition, two debutants will be getting us underway. Lampada FC of Ekwulobia will be taking on Awkuzu United by 12pm at the Awka City stadium.
The tournament which is in a knockout phase will see the second match happen by 3pm between regular participants Ifechikwulu FC vs Golden Boys FC. That will round up the days proceeding. Then the following day, there will be 8 across 4 match centers; the Awka City stadium, Rojenny Stadium Oba, Neros Stadium Nanka and Chuba Ikpeazu stadium Onitsha. Check the FA website www.anambrastatefootballassoc.com for the rest of the fixtures.
In a related development, the Anambra State FA Chairman Gen Chikelue Iloenyosi has appointed the Main Organizing Committee, Media Committee and subcommittees for the 2023 Neros Anambra State FA Cup. The MOC has veteran football stakeholder Opia Obiakor as the Chairman with Larry Akanna- as the Secretary.
The Media Committee is made up of the very best in the business from the state. It is headed by a board member of ANSFA and veteran of the professional, Raph Chidozie George, the Vice Chairman is the Chairman of Sports Writers Association of Nigeria, Anambra state chapter, Mr Tony Orji and the FA secretariat Media officer, Ikem Asika will serve as the Secretary of the committee.
Iloenyosi charged them to carry out their responsibilities judiciously as he is optimistic that with the caliber of members of both committees, that they will all deliver.
Main Organizing Committee.
Opia Obiakor– Chairman
Chijioke Nwajioha Amani Anambra South- Vice Chairman.
Paul Obiakor- member
Emeka Okeke- member
Mr Joseph Omodu- memebr
Dumebi Onubiyi- member
Michael JIMBAZ Mbaezue- member
Kingsley Udo- member
Ada Ifepe- member
Ugochukwu Nduaguba- memeber
Larry Akanna- member
Raphael Nweke- Secretary
Media Committee
Raph George- Chairman
Tony Orji- Vice Chairman
Pililp Balepo- Vice Chairman
Sab Osuji- member
Chigozie Chukwuleta- member
Ndema Samuel-member
Pamela Eboh- member
Nelson- member
Steven Nwainokpor- member
Ikem Asika- Secretary
*Sub Committees from different Match Centres.*
Chuba Ikpeazu stadium Onitsha Zonal Committee
Dan Ezekuto. Chairman
Kenneth Aloka- Vice Chairman
Nnama Ezenwata- member
Maxwell Udoh- member
Darlington Chukwuneke- member
Patrick Okwuchukwu Gill- member
Ndema Samuel- Media
Philip Balepo- Media
Neros Stadium Nanka Zonal Committee-
Joseph Omodu- Chairman
Emeka Okeke- Vice Chairman
Michael JIMBAZ Mbaezue- member
Michael Chukwuebuka- Media
Ikem Asika- Media
Nelson – Media
Rojenny Stadium Oba Zonal Committee.
Mr Ugochukwu Philip Nduaguba- Chairman
Ada Ifepe- Vice
Mings
Sab Osuji-Media
Okwudili Noel- Media
Ifediorah Tagbo- Media
Awka City Stadium Zonal Committee
Paul Obiakor- Chairman
Christopher Ofili- Vice.
Dumebi Onubiyi- member
Chigozie Chukwuleta- Media
Steven Nwainokpor- Media
Chibuzor Ugochukwu- Media
Marvelous- Media
Referee Appointment Committee
1.)Deaconess Ijeoma Nwosu – Chairman
2.) Obiefuna Collins – Member
3) John Ubendu
4.) Chris Ogbonna – Member
5.) Joe Umudu – Member
6.) Uloma Nwogu (FIFA) – member
7.) Iloh Cestus – Member.
8.) Nweke Raphael – Secretary.
*Special Duties Committees.*
1.) Myckie Chukwuebuka- Chairman
2.) Stephen Nwainokpor- Vice Chairman
3.) Chibuzor Ugochukwu- member
4.) Abuchi Onwumelu- member
5.) Pamela Eboh- member
6.) Ndema Samuel- member
7.) Nelson- member
8.) Ikem Asika- Secretary
All members of these Committees are to report on Tuesday 7th of March 2023 at the Awka City Stadium for a brief meeting with the FA Chairman, Gen Chikelue Iloenyosi, by 2pm. All the subcommittees will report to the Main Organizing Committee in the course of carrying out their assignment for efficient sake.
*Myckie Chukwuebuka*
*Communication Director*
*Anambra State Football Association.