Sports
Arsenal respond positively to Man City's victory, beat Leeds silly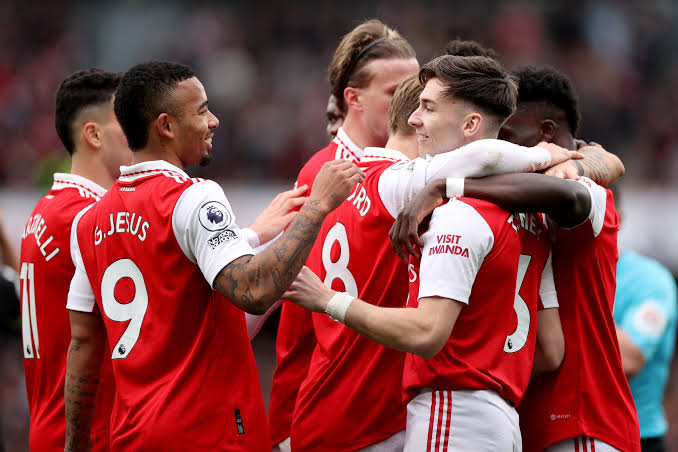 By George Aluo
Arsenal further confirmed their no nonsense approach to games this season as they beat Leeds 4-1 at the Emirates.
Arsenal with the win restored their eight points lead on the EPL log an hour after Man City cut the lead with a 4-1 home victory over Liverpool.
City however have an outstanding match which if they win would reduce Arsenal's lead by five points.
Arsenal manager, Arteta was full of praise for his wards after the win insisting that they would remain focused as the season winds down.