Sports
CAPE VERDE TO HOST 2nd EDITION OF AFRICA YOUTH CUP (U-17 BOYS AND GIRLS), OCTOBER 2023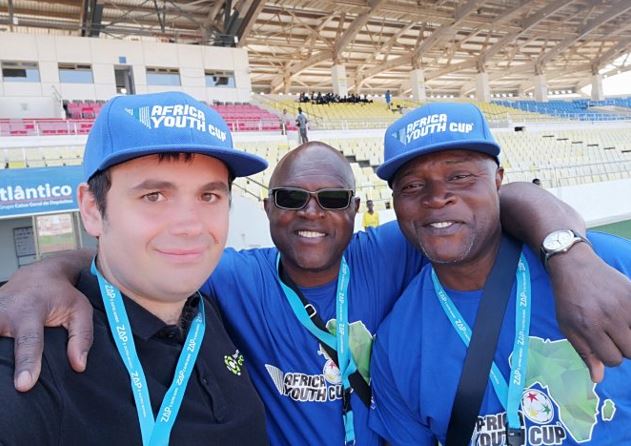 Photo…L-R: Daniel Curcio, President Referee Abroad with Newman and Godson, organisers of Africa Youth Cup
Excitement in the air as international soccer tournament returns to the beautiful Island of Cape Verde, as it sets to host the 2nd edition of Africa Youth Cup come October 2023. Cape Verde made history as host of the maiden edition in April 2019.
The tournament is Africa's response to similar international youth soccer events in Asia, Europe, Middle East, South America, and the USA; aimed at complementing the good work of FIFA and CAF in youth soccer development in Africa.
The 2023 edition of Africa Youth Cup in Cape Verde shall feature reputable male and female U-17 football academies from Africa and the rest of the world. This tournament seeks to transform the continent into international youth soccer tournament destination.
Testimonies from previous participants at the maiden edition gave the tournament a pass mark and variously describe the beautiful Island of Cape Verde as the paradise of Africa. Many of them are thus very excited at this development, as they cannot wait to return to this archipelago adored for its comfortable playing turfs, sports loving people, beautiful hotels, nice weather, history, culture, relaxing nature, buzzing nightlife, gastronomy, impressive rock formations, and golden beaches.
In one of the testimonies, Mr Yves M'bahia, Director of Volcan Junior Academy of Cote d'Ivoire, winners of the maiden edition of Africa Youth Cup 2019 said "Just thinking about this tournament held in the land of our brothers in Cape Verde. I am overwhelmed by many memories. Venturing into the unknown with Volcan Junior Academy, we had the pleasant surprise of discovering a perfectly organised tournament which met the most prestigious standards in youth tournaments around the world. Quality sports infrastructures and unparalleled accommodation sites, in addition with quality football pitches. Beyond the final victory, I remember this endearing country, pleasant in all respect, the friendliness and simplicity of the Cape Verdean people. Africa Youth Cup! I will be back".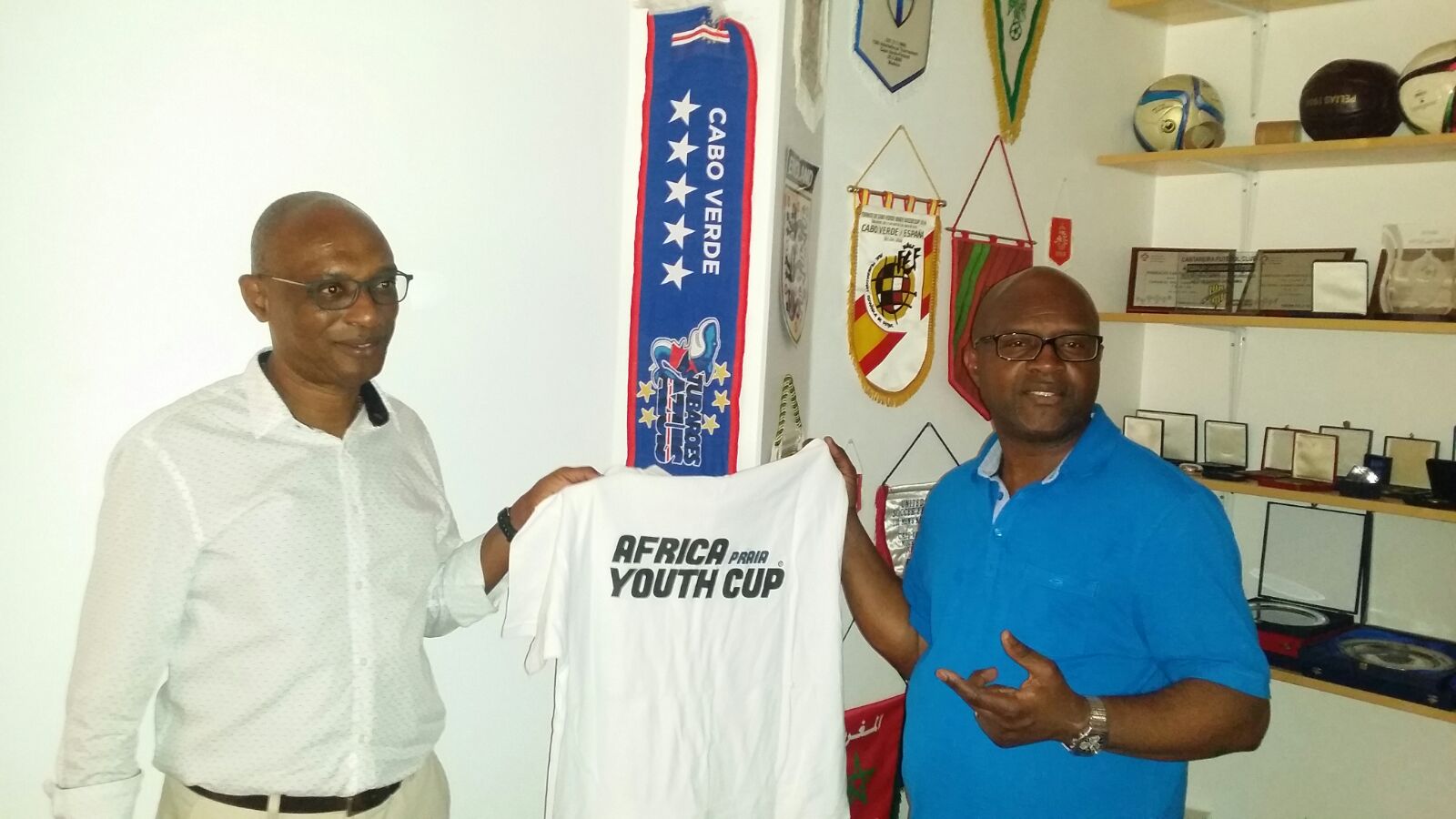 Photo: L-R…Mario Semedo, President Cabo Verde Football Federation, Newman Ebiegberi, Co-President Africa Youth Cup.
This is just one of many testimonies shared by participants of the maiden edition of Africa Youth Cup as the tournament continues to trend within the global football community. Cape Verde indeed made Africa proud and we are set to build on this success story in October 2023 which the organizers say will be an improved version of the maiden edition.
According to Mr Godson Abba Ekadi, Co- President of Africa Youth Cup: "Football academies in Africa are the foundation and breeding ground of future talents who graduate to clubs and then to national teams. Academies like Generation Foot of Senegal, Asec Mimosa of the Ivory Coast, Lusaka Youth Soccer Academy of Zambia, Diamond Football Academy and Pepsi Football Academy of Nigeria, West Africa Football Academy of Ghana, Kadji Sports Academy of Cameroon and, Ligi Ndogo Academy of Kenya just to mention a few, have nurtured and produced players who have become global football brands and ambassadors of their respective countries and the continent at large".
Africa Youth Cup is thus providing a platform and the enabling environment for football academies in Africa to compete for fame and honour as they engage some of the best youth teams around the globe on African soil.
An electrifying soccer event awaits lovers of youth football as the best youth academies from the continent and the rest of the world gather in Cape Verde for the second edition of Africa Youth Cup in October 2023. It will be gratifying to note that famous football icons and celebrities in the global football family have also indicated strong interest to light up Cape Verde with their presence.
Registration for this tournament shall commence on the 1st of September 2022.