Sports
Edo State invitational wrestling tourney gets 1st modern investment backing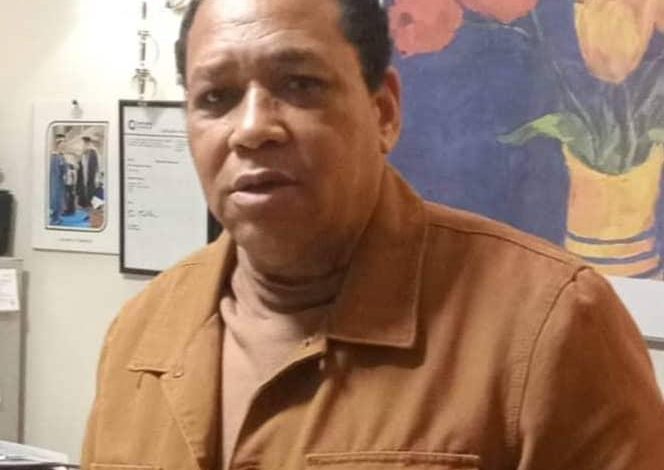 Photo: Morris Atula, Chairman Edo State Wrestling Association.
By Ifeanyi Eduzor
A United Kingdom Money Investment Company is set to bankroll the forthcoming Edo State Amateur Wrestling invitational tournament expected to hold from Monday, August 8-10, 2022 at the Samuel Ogbemudia Stadium, Benin City, Edo State.
Organizers of the tournament which is hoped will attract mats men from at least 12 states of the Federation is aimed at developing the sports at the grassroots and keep fighters in top shape ahead international competitions.
Organized by Edo State Wrestling Association, the three day event according to the organizers will be bankrolled by 1st Modern Investment which has through its services, turned around the fortunes of people.
" We're glad that a money investment company based in the United Kingdom, known as Ist Modern Investment is sponsoring the championship which we hope will not only help in keeping wrestlers in competitive mood but will also put Edo State in the world wrestling map.
"The company has through its services brought people out of financial stress and investing in Edo sports is a welcome development and an indication that corporate Organizations are now heeding to government appeal for them to partner governments at all levels and empower the youths through sports and we appreciate what the company has done", they said.
Head Coach of Edo Wrestling Association, Victor Oriakhi described the sponsorship as the best thing to happen to amateur wrestling in the state just as he assured that all logistics have being put in place towards a successful championship.
" We"re very grateful with the company for investing in wrestling and I want to say that it is the best thing that has happened to the sports in the state and I challenge other corporate organizations to emulate the company and invest in sports because government cannot do it alone
" I also want to assure all wrestling fans that we're ready to go. Right now 12 states have declared interest to be part of the competition and with what we have on ground, people should expect a memorable tournament", he assured.
Meanwhile, the organizers have unveiled little master Ogiemwonyi Osaretin as the face of the tournament.
According to them, this is a way of encouraging talented youths to take to the game which is capable of turning them to world champions.
" Edo State in the past has been known for producing wrestling champions and unveiling the face of the tournament is to make people know that we want to develop the game at the grassroots and we' ll hopefully achieve our aim", concluded the statement.