Sports
Oyo Deputy Governor, 3SC boss, others set to receive Good Governance Award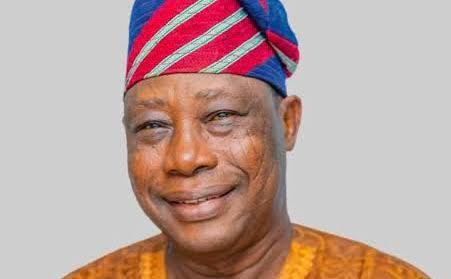 Good Governance especially in the area of sports is set to be honoured at the 62nd independence anniversary of Nigeria as the Organisers of the maiden Edition of Play football for Good governance is set to reward and promote Good Governance through an award ceremony and seminar cum football competition slated for the 1st of October to the 3rd of October 2022 at the Olubadan stadium.
According to Ayo Ademokoya the coordinator of the programme the event is a private initiative together with our major partner and initiator of the concept Mr Kayode Idowu, popularly called Skilla to use the power of sport especially football to spread the gospel of good governance in our society as we approach 2023 general election.
The programme which would feature the likes of Shooting Stars Sports Club Ibadan, Ijesha Golden Warriors of Ilesa ,Osun State, Housing Corporation of Ibadan and Ilaji FC of Ibadan would start with an award program on Saturday the 1st of October by 3pm with a seminar titled IMPACT OF GOOD GOVERNANCE AND SPORTS DIPLOMACY ON OUR SOCIETY  to be delivered by Barrister Jubril Olanrewanju.
The Deputy Governor Of Oyo State Barrister Bayo Lawal, Ibadan City Polythechnic, Honourable Babatunde Olaniyan(Akoro),Honourable Oyebayo Rawlings, Barrister Rotimi Alli, Chif(Engr) Dotun Sanusi,Olufemi Ajao, Princess Folashade Arewa Adeyemi, Gbenga Coker,Coach Gbenga Ogunbote and Barrister Jubril Mohammed Olanrewaju are all set to receive meritorious award distinguishing them and recoginising their various works of good governanece in all ramification.
  "As we all know, the power and reach of Sports especially football is unquantifiable. It has no stratification no gender, no religion, no politics, even education or financial or economic affluence does stop football to bring every cadre together. It's a strong unifier of human species so if properly utilised can be used to preach a message or messages.
"That's why we believe that this country and sports stakeholders need to dwell on the power SPORTS DIPLOMACY has to offer the main reason as we shall be celebrating the 62nd year independent anniversary of our dear nation this October 1st  to use the power of sports to preach the Gospel of Good Governance through a seminar and a two day football tournament making it a three day program involving four teams of Shooting Stars Sports Club, Ilaji FC, Housing Corporation and Ijesha Golden Warriors of Osun State  to actually propagate the gospel of Good Governance which we all know that its lacking in all facet of Nigerian life .
"However it's never a totally a hopeless situation as we have identified role models of Good Governance in their private or public dealing to be encouraged and recognised through an award ceremony slated for the 1st of october with a seminar  where about 12 awardees which includes, the current Deputy Governor of Oyo State Barrister Bayo Lawal,  for his role of revamping Housing Corporation as the Chairman and support the team all the way to representing Oyo State at the just concluded AITEO Cup Competition before they were edged out at round 32 at the national level
"Also is the new chairman of Shooting stars, Honourable Babatunde Olaniyan (Akoro ) for stabilising the team and worked so hard behind the scene to ensure the team does not relegate within his short stay he resumed office also is Coach Gbenga Ogunbote in just one season won the continenental for Remo stars to mention but few of his achievements
"If you go to Olubadan Stadium, you can see what Barrister Rotimi Alli has done at Olubadan stadium  and thats why we are hosting the games and event there to Showcase the new olubadan stadium
"Ibadan City Polytechnic too is an educational establishment that has  been using their private money to support sports.
"Engineer Dr Dotun Sanusi of Ilaji Sports needs no introduction, every one can see his huge investment and how he runs that place
"Of course it's supposed to be a Nigerian thing but we want to grow the tournament to Southwest teams and increase the participation that is why  we are involving Ijesha Golden Warriors of Ilesa, Osun state to encourage the founder of the Club, Honourable Oyebayo Rawlings through an Award too."Ayo Ademokoya stated.