News
Ukraine war: As Chinese leader dines with Putin in Moscow, Japanese Prime Minister storms Kyiv assures Zelensky of support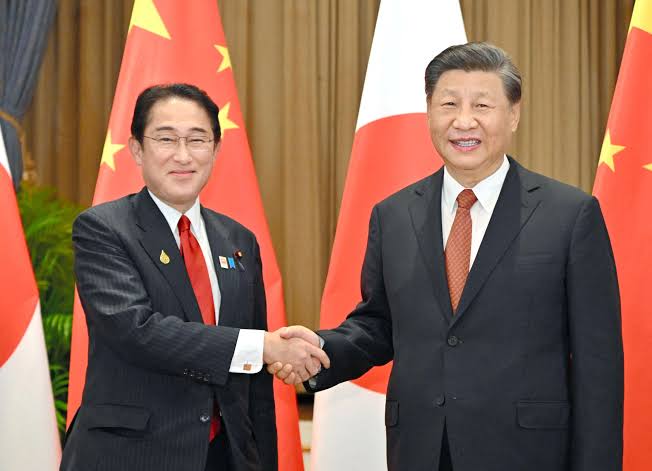 Photo: Leaders of China and Japan…using Ukraine to play draft of regional power tussle.
By George Aluo
The duo of China and Japan are using Ukraine as battle ground to flex regional muscle while the country unfortunately keeps burning.
Japan and China it would be noted, see each other as regional rivals.
Chinese President Xi Jinping is billed to hold talks today with his "dear friend" Putin during Mr Xi's first visit to Moscow since Russia's invasion of Ukraine.
While Xi and Putin are frolicking in Moscow, Japanese leader Fumio Kishida is on his part making a surprise visit to Kyiv.
Kishida, is billed to hold "talks" with President Volodymyr Zelensky.
He is expected to voice solidarity and support for Ukraine following Russia's invasion.
Since Russia's war in Ukraine began, Tokyo has provided Kyiv with a mixture of humanitarian, financial and non-lethal military aid.