News
US election: Trump finally surrenders
.GSA writes Biden to start transition process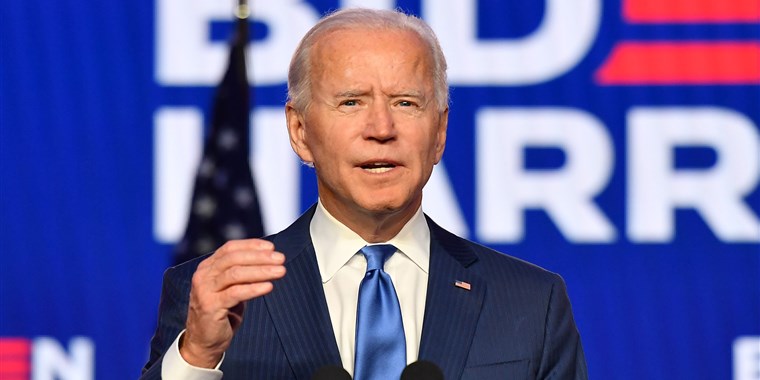 By George Aluo, with agency report
After failing on all fronts to overturn the US presidential result, President Donald Trump's administration has finally paved way for a transition process to begin.
A CNN report disclosed that Emily Murphy, head of the General Services Administration, has sent Joe Biden a letter informing him that the Trump administration is ready to begin the transition process.
In the letter to Joe Biden, Murphy – who initially held up the transition process – told the president-elect that she will open up resources to allow the transition of power to formally begin, the Guardian equally confirmed.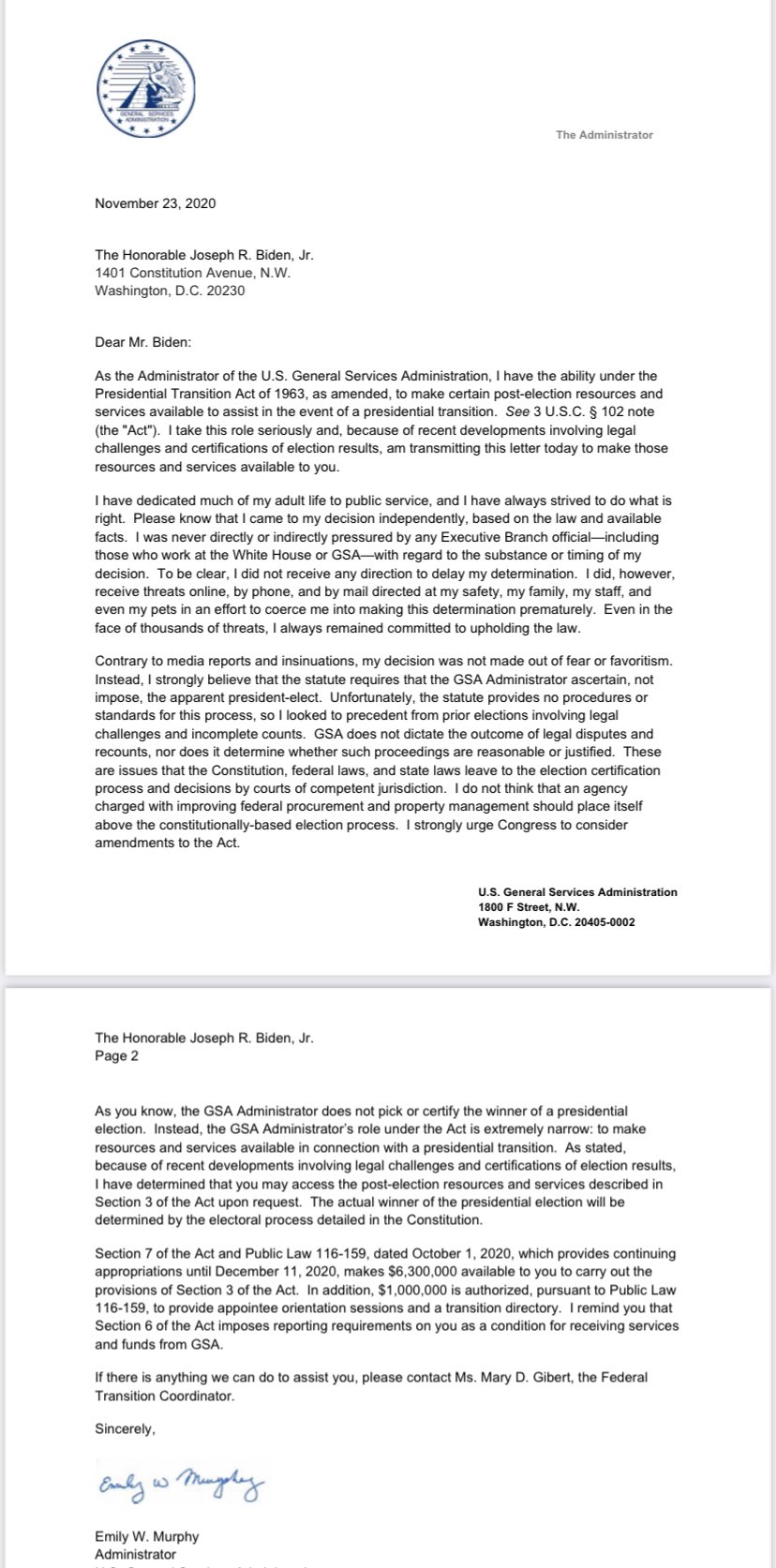 "I take this role seriously and, because of recent developments involving legal challenges and certifications of election results, am transmitting this letter today to make those resources and services available to you," she said. "I have dedicated much of my adult life to public service, and I have always strived to do what is right. Please know that I came to my decision independently, based on the law and available facts. I was never directly or indirectly pressured by any Executive Branch official—including those who work at the White House or GSA—with regard to the substance or timing of my decision."