News
Donation of Transformer: PIAOGECO Communities Thank Oluyole Council Boss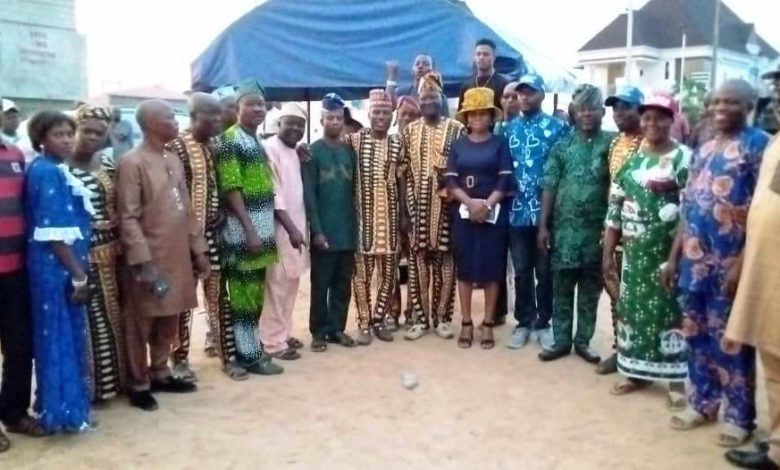 The nine communities that goes with acronyms PIAOGECO, namely Podo 2, Ifesowapo, Island, Aladorin, Orire, Golden gate, Eleja, Cele, Onipon area, all located at the Oluyole Local government have expressed appreciations to the chairman of the council, Hon. Olaide Settle over provision of electric transformer.
The Chairperson of the PIAOGECO community, Mrs. Yetunde Omolola Aisida who addressed newsmen when the PDP Campaign team in Oluyole Local Government visited the community to formally present the transformer to the residents thanked Senator Monsurat Sumonun and Alhaji Adegbola, PDP Oluyole Party Chairman for their support to the communities.
"I want to welcome the leadership of PDP in Oluyole Local Government to our community and use this opportunity to appreciate their good gestures towards our welfare, especially the donation of transformer to boost our electricity supplies.
"We want to specially thank the Chairman; Hon Olaide Settle for always keeping his words, and also expresses our gratitude to Senator Monsurat Sumonun and Alhaji Adegbola for their good gestures and concerns towards us in these communities", said Mrs Aisida.
The PDP State House of Assembly candidate in Oluyole local government, Waheed Akintayo popularly known as Ilumoka who was on the entourage pledged to touch the communities positively if elected into the house during fast approaching 2023 general elections.