Sports
G-Innovation Set To Clinch Mike Okonkwo Football Competition Cup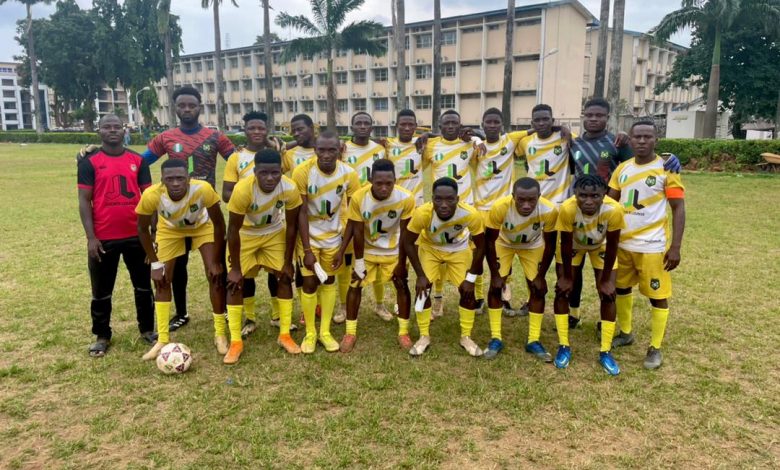 Ahead of the final of the 18th edition of the prestigious Mike Okonkwo Football Competition, fans favourites G-Innovation Football Club have indicated their readiness to clinch the giant trophy at the final match.
Fondly called 'Conquistadors' by its teeming fans, the team never hid its intentions to become champions with its attractive brand of football. In the group stages, it drew 1-1 with Wealthy Place FC, lost 0-1 to Ajuwa FC and thrashed Engee FC 6-1 to book a place in the round of 16.
To qualify for the quarterfinals, G-Innovation defeated Be Arena 2-0. The Conquistadors avenged its group game loss by defeating Ajuwa FC 6-5 on penalties to qualify for the semi-finals, where it beat Samjason FC 1-0, to qualify for the final match against Aux Exclusive Media FC.
Speaking with journalists after picking the ticket to the final, an elated President of G-Innovation, Chigozie Edwin Nwagwu, expressed his satisfaction with the performances of his team in the competition. The youthful club boss added that he would put everything in place to support and encourage his boys to victory in the final match.
In his remarks, head coach Musa Olamilekan Abdulrasaq stated that his boys are ready to claim the title. While he acknowledged that it won't be an easy game, he however, expressed confidence in the abilities of his boys to conquer their opponents and win the cup.
The final of the 18th edition of the Mike Okonkwo Football Competition which featured 32 teams would come up,
Saturday, September 3rd, 2022
, at Yabatech, Yaba, Lagos.