Sports
Wrestling: CADC scribe gives reasons for Scotland tour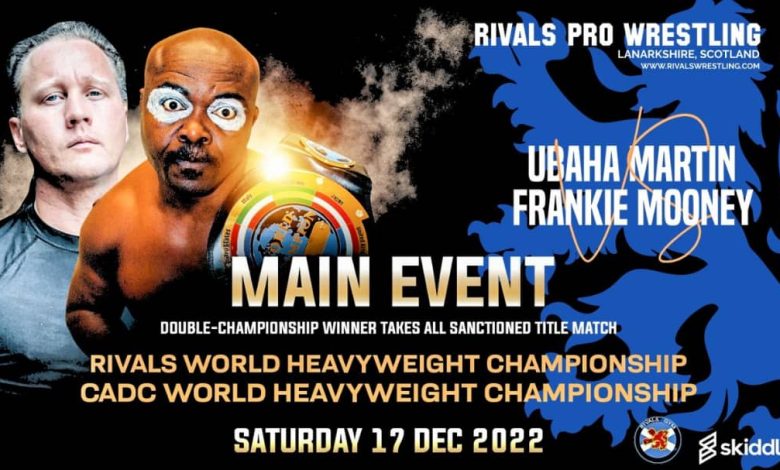 By Ifeanyi Eduzor
Nigerian wrestlers said they're excited about their planned tour of Scotland where they hope to exhibit their talent to the outside world.
Secretary General of Confederation Africaine De Catch (CADC), Olusesan Olukoya said that athletes of Nigerian origin dominate world sports including British championships and intend to do so at the Scottish challenge.
In his words he said " We love Scotland, the culture, the people, the identity and it's beauty. We can't wait to come to Scotland for the championship. Scotland is a country that is part of the United Kingdom covering the Northern third of the Island of Great Britain. It has a 96-mile border with England to the south-East. and is famous for its whisky distilleries, bag pipes, lively music, culture, and beautiful lochs across the country. From its stunning landscape and architecture to its hearty food and legendary golf courses, the country is a popular destination for travelers from all over the world" and we are indeed excited about all these Olukoya explains.
He said that Nigerian wrestlers are eagerly hoping to meet Frankie Mooney, an exceptional talent who is
the best United Kingdom wrestlers right now but was quick to add that British fighters will be no match to their Nigerian challengers as they storm Scotland.
"Many talented fighters are found In Africa but their chances of progressing in the sports are limited because of climate, culture and lack of exposure coupled with the fact that the demands of travelling outside the continent is very difficult.
"We're the second largest continent covering an area more than three times that of the United States and we have wrestling contests in the remotest places that are very difficult to navigate. These wrestlers don't follow strict rules, guidance or advice either are they prepared physically or mentally but what you discover is that they're warriors with raw talents and that's what we want to showcase to the Scottish people.
"You might think that all the wrestlers in America and Europe you watch on Television are the best but African wrestlers are the mightiest because black is power.
"When Frankie Mooney came to Nigeria, he participated in a number of events for over 14 days in different locations. He sacrificed his time and sleep to do what was necessary. competing during the day, in heat up to 40 °C (104 °F) something which he is not used to. Secondly, he competed in the Kumite tournament and won, convincingly, impressing Heads of State, sponsors and thousands of fans as well as won the respect of other fighters who had various fighting backgrounds like karate, judo, boxing and the like. There were further events where he continued to do well but unfortunately the Pandemic cut short his visit.
"The pandemic was unprecedented. normally CADC rules stipulates that if combatants are unavailable to defend their titles, it will negatively affect their rankings. We agreed this was unfair and in mid-2021 we decided to make an offer to his team. These were long negotiations and what we now see is the result of these conversations, an event in December where for the first time in history, the CADC World Heavyweight Championship will be contested outside the continent which is why we are coming to Scotland."
"The CADC has been protecting and preserving African wrestling which dates back hundreds of years. We have a long list to admit to the historical record and celebrate. Beginning from the late Power Mike, Mike Bamidele, Ben Lion Heart, all of blessed memory and then Ladi Braimoh "African Tiger" who is a King now in Kwara State of Nigeria , The Great Power Uti and so many too numerous to mention. They've continued to inspire and empower individuals and entire communities and with our increasing membership and governing signatories ensuring on going Federal support for our sport is intact, the CADC is continuing to develop and manage our top athletes into world competitions. Although we have always been there. Africa is now beginning to be seen by the world as true champions and our remarkable athletes cannot be ignored."
Olukoya noted that while Nigerian wrestlers recognise home advantage as they storm Scotland, the home of
Frankie Mooney, he will need more than the fans and weather on his side to confront skillful Ubaha Martin rated as "champion of champions" who will be aiming for a victory to further distinguish himself as a Triple Crown Champion.
"Without sounding immodest, athletes of Nigerian origin dominate world sports including British Championships; wrestlers like CJ Ujah, Dasaolu, Edoburun, Tiffany Porter, Cindy Ofili, Femi Ogunode, Chijindu Ujah, Lyukman Adams and Kemi Adekoya all have their origins traced to Nigeria. In the American leagues, you have fighters like Omos and Apollo and many more and they're competing well all over the world
"Ubaha Martin is an Olympic and Commonwealth championship wrestler. He is an African Heavyweight Champion, current UPW World Heavyweight Champion and recently won a championship tournament at the National Stadium here in Lagos. He's also a well respected coach who has wrestled some of the biggest names from American leagues like Yokozuna, Rikishi, Fatu, Earthquake and Jim Neidhart and many British legends of the sport. Right now, there is no better wrestler who will go to Scotland and compete among the best of that country than him and we're confident of an African victory," concluded Olukoya.