Politics
2023: Peter Obi is pulling weight in the north says Baba-Ahmed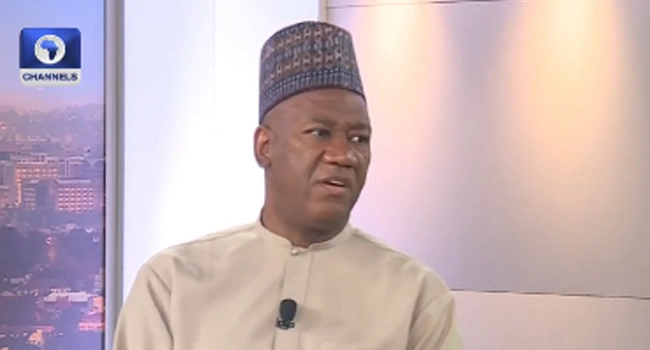 By George Aluo
Labour Party's vice presidential candidate, Yusuf Baba-Ahmed is confident the party will do well in the north.
Baba-Ahmed who spoke on Channels TV program…The 2023 Verdict on Tuesday said the northern vote is not there for only one party to feast on insisting that Labour Party is pulling weight in the region ahead of the all-important poll.
"We have pulled a lot of weight beyond the comprehension of the two runners-up," he maintained.
According to him, no party will inherit President Muhammadu Buhari's bloc votes going into the poll.
"The northern Nigerian votes that were waiting to make up the difference which either of the two other runners-up was hoping to get, [it] turned out that they are not getting it," Obi's running mate said.
"The heavy punchers – Kano, for example – is now a watershed of what its votes used to be. In 2015, the 1.9 million votes of Kano, nobody can aspire to have that which of course Buhari punched Jonathan with the final blow. Nobody is going to get that in Kano."
On the way forward for the country should LP win the presidential election , Baba-Ahmed said the scam called fuel subsidy would have to be tackled in the first 100 days in office.
It would be noted that in spite being a major oil exporter, Nigeria imports the bulk of its petrol and a subsidy keeps the prices at the pump low for consumers.
While popular with Nigerians, the subsidy is costly, with the price tag estimated at $9 billion last year.
But Obi's running mate said their government will end it if elected later in the month though the current administration set a mid-2023 date to abolish it.
"In the first 100 days, by the time we sort out the problem of the subsidy scam, and we are able to deploy Nigeria's wasted funds into education and healthcare, you would begin to feel it [the impact]."
The LP chieftain also promised that the Obi presidency will reduce the cost of governance and plow the money back into developmental projects.
"You would see that the money that Nigeria has is delivering more – infrastructure, security, public service, health, education, and everything," he added.