Sports
Group Urges Nigerians To Support Monimichelle Brand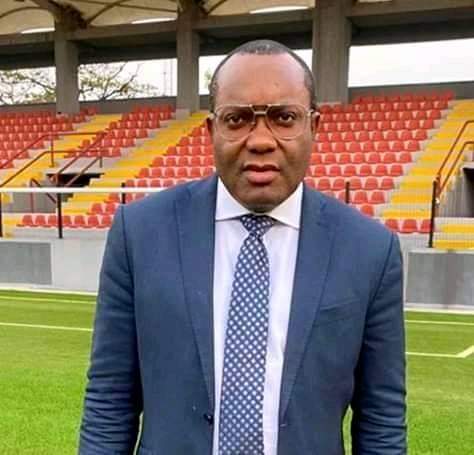 By 'Lanre Owolabi
It is now a folklore that Nigeria lacks the maintainance culture of its edifices, facilities and monuments. And the barrages of complaints are not about to stop, if the unfortunate trend continues. However, there is hope.
In recent times, sports facilities have been springing up in different cities and towns across the country, and most of these are government owned. Yet, there are causes for concern on the standard, quality and warranty of these facilities.
As the calls for the construction of more sporting facilities persists across the country, leading sports pressure group, Friends of Nigeria Sports (FNS), have joined the train of stakeholders who believe that Nigeria is blessed with experienced and resourceful individuals and organisations, who can effectively handle the onerous challenges.
In a chat with journalists in Lagos, Chief Dipreiye Thompson, National Coordinator of FNS, said the problems of inadequate or low quality sports facilities, particularly, the football pitches can be solved if the government, organisations and philanthropists look, think and believe Nigeria.
"I am a widely travelled person and I have seen how players, officials and fans glow over the amazing, lush and beautiful playing surfaces, at their stadiums. Yet, it is not a rocket science.
Chief Thompson, who leads FNS, a group of sports journalists, stakeholders and enthusiasts stated that hosting international sporting events and with provision of top quality facilities enhances the image and class of the host nation. He added that the 2022 Qatar World Cup, has certainly improved the acceptance and respect of the country and the people of Qatar.
"The World Cup in Qatar was an eye-opener to many people around the world. It changed their mindset about the people of Qatar. We have hosted several continental and global sports events in the past. Thanks to the facilities. Do we have the facilities again," he asked rhetorically.
"We need to start engaging and patronising our Nigerian companies with the needed wherewithal to deliver high-end and top quality sports facilities. I am happy that we have one of the foremost sports facilities construction companies in Africa.
"The Monimichelle  Sports Facility Construction Company is wholly Nigerian-owned, and it is renowned for constructing and maintaining top quality sports facilities around the country. We don't have to look any further, if truly, we want to improve our football and play matches on beautiful and television friendly pitches," he enthused fondly.
"Friends of Nigeria Sports (FNS), is endorsing the Monimichelle  Brand, and is hereby, soliciting that the government, organisations and well-placed individuals  support and patronise the company, for the benefits of Nigerian football," he added conclusively.